Which engines are most reliable?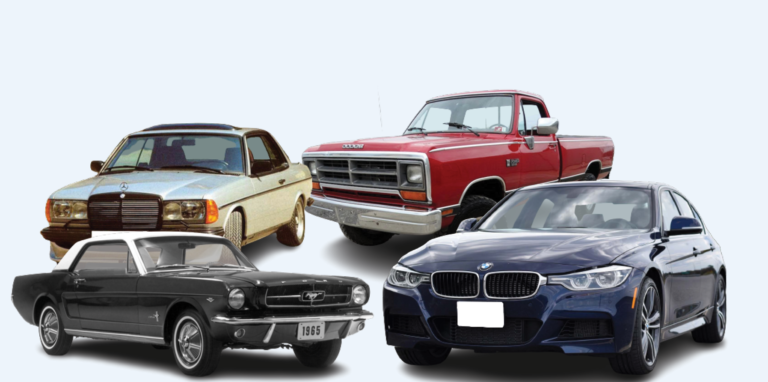 To answer the question –  which engines are most reliable – we have to go on a little fact-finding mission.
Car ownership can become a great experience or an outright nightmare. Armed with information on – the most reliable car engines – you can avoid cars or motors that will sink you to despair and poverty.  
To sift through the good and bad motors, we have to look at the whole ensemble – the powertrain. A good engine paired with the wrong transmission or problematic electronic systems still doesn't create a memorable and good ownership experience.
Which engines are most reliable – we are looking at the M102 Mercedes, the fantastic 2JZ, the legendary Cummins 5.9L, not forgetting the Ford 300. Also on our list is the M57 engine, the 3S-FE, Honda K20, 2AR FE, the RB26 Dett engine, BMW B58 engine and the 3800 Series II motor
A common factor with these reliable engines is – simplicity.
Fancy bells and whistles are meant to impress the customers to purchase. Once you get that enticing bargain and drive your cool-looking vehicle the demons take over. 
What is under the hood is the most important component in a vehicle regardless of the manufacturer.
Let's look at the most bulletproof engines in detail.
Top 10 most reliable engines of all time
Most reliable engine - M102 mercedes
We start with an iconic engine that was made by Mercedes between the 80s and early 90s. The M102 engine reliability is undisputed. It is a straight 4 engine that runs on gasoline. The straight 4 is about the 4 cylinders and pistons that are lined up to share a common crankshaft. 
The M102 is a single overhead camshaft design. The very first version came with a single row timing chain, but after reports of frequent failures, a double row timing chain was added in 1988. As long as you limit your service to every 80k miles, you can continue runn the single chain M102 engine with less troubles.
The M102 engine was made for efficient vehicles including Coupes, Wagons, and Sedans with displacements of 1.8L, 2.0L, 2.3L, and 2.5L. Some of the Mercedes Benz models powered by this engine include the 230 CE Coupe, 200 TE Wagon, and 200 E Sedan among others.
Production for the M102 Mercedes engine was discontinued in 1994. Still counts as one of the most reliable modern engines.
Most Reliable Engine - 2JZ
When you combine power and reliability in an engine you are bound to have a winner. That is what Toyota did with 2JZ which first made an appearance in 1990.  The 2JZ is dubbed the most reliable engine ever made.
It is a beautiful inline 6 engine dubbed – indestructible. And it fits the description of a fortress built to house the twin turbos complete with a double-layered head gasket made of steel. 
This rules out any cases of a blown head gasket common with high-performance vehicles.
 Although this engine was first used in the Toyota Supra, it now powers several other vehicles that are reliable to a fault. These include Toyota Verossa, Toyota Chaser/Cresta/Mark II 2.5GT Twin Turbo, Toyota Crown Athlete V, and Toyota Aristo/Lexus GS 300 among others.
This is a winner on all standards, undisputed in reliability and thus considered the most reliable engine ever made.
Most Reliable Engine - Cummins 5.9L
cUMMINS 5.9L in the DODGE RAM
In 1989 a pick-up truck with the Cummins engine created a huge buzz. Packed with power to drive a semi or any commercial truck this was bound to spell power from the get-go. 
The Cummins 5.9L Inline 6 Diesel engine, also known as the Cummins 12-valve, is indeed one of the most reliable diesel engines ever produced. It was manufactured between 1989 and 1998 and was used in various Dodge Ram pickup trucks.
This engine was built simple. A mechanically controlled engine with fewer electronics, which means fewer components that can fail. The engineering was centered on robust components designed to handle the high compression ratios of diesel combustion.
This engine is easy to work on which means problems identified be can and fixed more easily.
Among the vehicles that run on this engine include the Dodge Ram 2500, 3500, 4500, and 5500 truck models. 
The Cummins 5.9L engine still runs school buses, commercial trucks, and agricultural equipment. It does require the usual strict-diesel-engine maintenance routines to run smoothly and last for generations. The Cummins engine is one of the most reliable diesel engines ever made. Do you agree?
Most Reliable Engine - Ford 300

One of the world's most popular unkillable engines is Ford's 300 inline six-cylinder engine. 
The Ford 300, also known as the Ford 4.9L inline six, is not only an iconic engine but one of the most reliable engines. This engine was produced by Ford between 1965 and 1996 and was used in trucks vans, sedans and industrial equipment.
What makes the Ford 300 reliable?
1. The Ford 300 has a straightforward and simple design with fewer parts than V-type engines, which means there are fewer things that can go wrong. The design of the engine makes it easy to work on, which means problems can be identified and fixed more easily
2. The engine is built with heavy-duty components to ensure longevity for several hundred thousand miles
3. The Ford 300 doesn't rev high due to the low-stress design which reduces wear and tear on the engine components
4. This powerplant was considered to be quite fuel-efficient back in the day, which made it a favourite for many motorists
When you spot a Ford Falcon made between 1960 – 1964 this engine is under the hood. Among other notable vehicles that were powered by this rig include the Ford Ranchero again made in 1960 – 1964, the Mercury Comet, and the 1961 – 1964 Ford E-Series. We cannot forget the hallmark brands of the Ford Bronco and Ford Mustang powered by the Ford 300 engine.
Most Reliable Engine - M57
BMW has a reputation for luxury and rides fit for kings but they take a beating in the reliability department where most engines are a 'failure of epic proportions. 
This motor is a gem, counted among the most reliable BMW engines – with a 3.0 L displacement it powers the BMW 335d that made a market entry in 2009. The motor is paired with an equally reliable and efficient transmission in the ZF 6HP. 
It powers the E39- 530d and E38- 730d, E46- 330d, and E53- X5 all of which are distinct BMW models. The BMW M57 engine reliability makes it one of the most reliable BMW engines.
Most Reliable Engine - 3S-FE
3S-FE in the toyota Camry
The design of this engine did not deviate from Toyota's focus on reliability. A 4-stroke straight-four gasoline engine that's naturally aspirated.
It was first made in the '80s with a displacement of 1.8L – 2L as found in the Toyota Camry, Celica, Corona, Carina, and also the Supra.
The most notable features of the 3S-FE engine are the cast-iron cylinder block with 4 valves per cylinder and an aluminum head with two camshafts.
It has a cast-iron cylinder block and an aluminum head. Additionally, we have two camshafts (DOHC) and four valves per cylinder (two intakes and two exhausts). The 3S-FE Straight 4 will be found in a majority of most reliable 4-cylinder cars.
Most Reliable Engine - Honda K20
Reliable, fantastic, exciting, unbreakable, and powerful – are some of the words that are used to describe the K-20 engine ranked as one of the best Honda engines. Commonly referred to as the K series in the motorsports world, the honda K20 reliability is undisputed.
Yes – this is an engine that racing enthusiasts love. It opens up endless opportunities for tuning or tweaking the engines for better performance. This is a 4 cylinder engine on steroids.
For context, some modifications on this engine have bumped the horsepower on some race vehicles to 1000hp! 
20 years later since the first engine was out, there are a few problems to report about this engine. 
Some of the common vehicles running this masterpiece include the 2002–2008 Honda Accord, 2001–2004 Honda CR-V, 2001–2005 Honda Stepwgn, 2005–2010 Honda Civic, 2001–2005 Honda Stepwgn Spada among others. 
Most of those vehicles are classified as family vehicles and that should give credence to the reliability of the K20.
Most Reliable Engine - 2AR FE

Toyota Venza, Highlander, Sienna, Lexus RX, RAV4 Camry – do any of these cars sound familiar? 
They are all powered by the 2AR FE engine which again ticks all the right boxes on reliability and efficiency among other impressive features.
Speaking of features we are looking at:-
Dual Variable Valve Timing with Intelligence (Dual VVT-i)
The lightweight aluminum construction helps improve overall efficiency and contributes to better fuel economy.
By injecting fuel directly into the combustion chamber, the 2AR FE engine ensures precise fuel delivery and improved combustion efficiency.
The engine's high compression ratio enhances power output and fuel efficiency, making it an ideal choice for both performance enthusiasts and eco-conscious drivers.
The 2AR FE engine is a masterpiece of engineering that combines power and efficiency to deliver a thrilling driving experience. Toyota developed this engine, which has a reputation for great efficiency and reliability.
Notably the 2AR FE engine has water passages between the cylinder bores to allow coolant to flow and keep the cylinder walls at a consistent temperature.
Toyota engineers also added cooling and lubricating oil jets for the pistons and bores.
This is a straight-4 engine that boasts a cylinder block made of aluminum. With lightweight pistons that are both credited for making this engine highly fuel-efficient making the 2AR FE  one of the most reliable motors of all time. 
Most Reliable Engine - RB26 Dett
rB26Dett in the Nissan Skyline R32 GT - R
The RB26DETT, a 2.6-liter inline-six engine was first manufactured by Nissan in 1989. It was specifically designed for the Nissan Skyline R32 GT-R, which was launched in the same year.
The "RB" in its name stands for "Race Bred", indicating its high-performance nature. The "26" refers to its 2.6-liter displacement, "D" stands for dual overhead camshafts, "E" for electronic fuel injection, and "TT" for twin turbo.
One of the unique aspects of the RB26DETT's manufacture is that it was hand-assembled by a single technician in a clean-room environment. This is a practice often reserved for high-performance and luxury vehicles. The meticulous assembly process ensured that each engine was built to the highest standards, contributing to its performance and reliability.
The RB26DETT was also one of the first production car engines to use individual throttle bodies (ITB). Each of the six cylinders had its own body throttle, which allowed for more precise control of the air entering each cylinder. This resulted in improved throttle response and power delivery.
This engine is incredibly durable. It's built with a cast-iron block and an aluminum head, which makes it robust and capable of handling high power outputs. The engine's internals, such as the crankshaft and connecting rods, are also designed to withstand high stress, making it a popular choice for tuners who want to extract more power.
The company claimed that it produced 276 horsepower, in line with a gentleman's agreement among Japanese automakers to limit the advertised power output of their cars. However, in reality, the engine was capable of producing well over 300 horsepower.
The RB26DETT was produced until 2002, and during this period, it was used in the R32, R33, and R34 generations of the Nissan Skyline GT-R.
This engine is comparable to Toyota's 2JZ in reliability but goes ahead to be the better-performance engine. 
Is this the best inline 6 engine ever made? Depends on who you ask but the jury is out – this is one of the most reliable motors nonetheless.
Most Reliable Engine - BMW B58

The B58 engine is a turbocharged inline-six engine from the BMW Group's modular engine family. The B58 BMW engine is an excellent design that combines power, efficiency, and durability into a single package.
This inline-six engine was released in 2015 as a replacement for the famed N55 engine.
The B58 engine has exceptional technical specs that contribute to its outstanding performance. Direct fuel injection, a single twin-scroll turbocharger, and BMW's revolutionary Valvetronic variable valve lift system are all standard.
The engine also features Double-VANOS variable camshaft timing, which allows for fine control of the combustion process. The B58 engine, with a displacement of 3.0 liters, provides power ranging from 335 to 382 horsepower, depending on the model and application.
It's rapid power delivery and broad torque curve enable quick acceleration and easy overtaking.
The B58 engine was an improvement on the N55's attributes giving it more power, efficiency, and responsiveness. It has an upgraded turbocharger system, improved direct injection technology, and refined valvetrain components, all of which contribute to higher performance.
Is this engine reliable?
In comparison to earlier years when BMW struggled with reliability, this has to be the best engine that BMW has ever produced. Since its introduction, it has allowed BMW to rank among the most reliable vehicles in the world.
The B58 engine is used in several BMW vehicles, including the 340i, 440i, 540i, 740i, X3 M40i, X4 M40i, X5 M40i, and others.
Most Reliable Engine - 3800 Series II motor
3800 series II Buick LeSabre
The 3800 Series II motor was designed to last a lifetime. This GM engine has a sturdy cast-iron block and cylinder heads, which all contribute to the stability of this engine and resistance to wear over time. 
Furthermore, the engine's internal components, such as the crankshaft, pistons, and connecting rods, are designed to survive daily use.
The 3800 Series II motor has a displacement of 3.8 liters and produces 205 horsepower and 230 lb-ft of torque.
Even with the figures above, this V6 engine is incredibly efficient. 
The 2000 Buick LeSabre strikes the perfect combination of performance and efficiency, with an estimated city fuel economy of 19 miles per gallon and an excellent highway fuel economy of 30 miles per gallon.
When compared to contemporary engines, this motor has fewer complex systems and components, which boosts its reliability. 
This engine, developed by General Motors, has been widely used in a variety of Buick models, including the 2000 Buick LeSabre and the Oldsmobile 88.
Regular oil changes, air filter replacements, and inspections of vital components such as spark plugs and belts are required to keep this engine running smoothly.
The good news is that this engine can run for nearly 500,000 kilometers without requiring substantial repairs.
most reliable 4 cylinder engines
There are several reliable 4-cylinder engines available in the market.  Besides those listed in this article, here are some more of the most reliable 4 cylinder engines:
1. Honda's K-Series engines, such as the K20 and K24, are reliable and perform flawlessly. They are commonly found in the Honda Civic, Honda Accord, and Acura RSX models.
2. The Toyota 2AZ-FE engine is popular for its durability and longevity. It is commonly found in Toyota Camry, RAV-4, and Scion tC.
3. Subaru EJ25 engine is found in Subaru Impreza, Forester, and Legacy models. A reliable powerplant with endless tuning potential.
4. Mazda's SkyActiv-G engines, such as the 2.0L and 2.5L variants, are both efficient and reliable. The Mazda3, Mazda 6, and CX-5 are all powered by this engine.
5. Volkswagen EA888 engine, another reliable 4-cylinder engine that powers the Golf, Jetta, and Passat. This is a fantastic engine that is not only reliable but immensely powerful.
So which engines are the most reliable engines? The list above is a close contest between 4-cylinder and 6-cylinder engines. The most reliable v8 engines unfortunately don't make the cut to this list.
We have a more in-depth most reliable v6 engines post. 
Best engine manufacturers
This is debatable on several fronts. Ask the Americans who is the best car maker and they will easily name a homegrown brand like Buick or Chevrolet. 
But from a critical standpoint, the Japanese have the best internal combustion engines with car brands like Toyota, and Honda having the best engine reliability ratings.
European car manufacturers are a mixed bag of great and not-so-great builds. 
In no particular order here is a list of great engine manufacturers
Kia
Toyota
Hyundai, 
Mitsubishi,
Subaru, 
Mazda, 
Honda, 
Buick
Chevrolet
Cadillac
GMC
Chrysler
Ram
Jeep
Ford
Lincoln
The Lexus and Buick have been voted as some of the most reliable car brands and they come with an engine that can run for thousands of miles with less trouble.
For a great ownership experience, separating the lemons from the gems boils down to which motors are most reliable. You can either have a flawless car or one that comes with multiple problems.
Hope you got some insights to help you make better decisions in picking the most reliable car engines.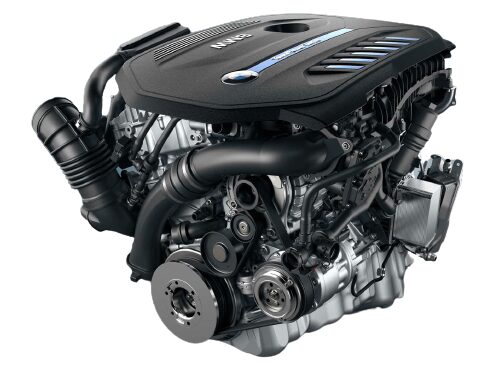 Most Reliable BMW Engines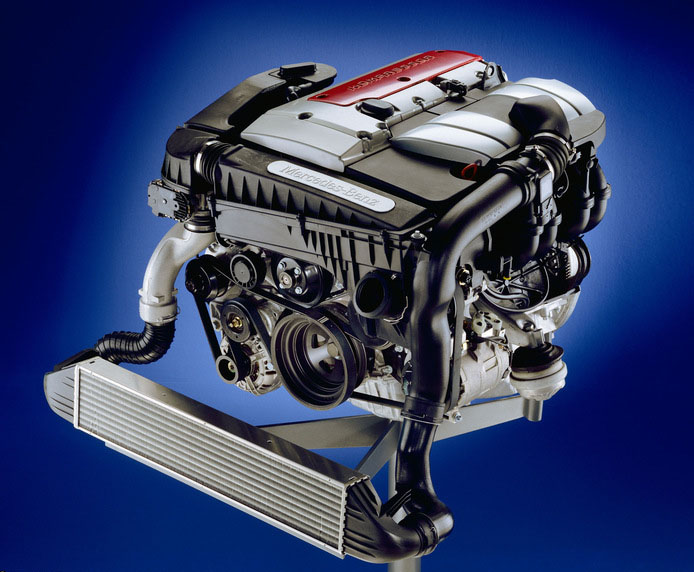 Reliable Mercedes Engines