The best Mercedes E-Class engines from 5 generations
Let's discuss the best Mercedes E-Class engines.
You may or may not agree with this statement: the best Mercedes-Benz is the E-class. From the 300D in the 1980s to the current generation, the E class has always been a mix of the opulent S class and the dependability of the C-class. 
In this post, we'll cover engines with six or fewer cylinders. Anything more than 6 cylinders for Mercedes engines requires a separate article under performance engines.
We'll help you gather information on both diesel and gasoline engines from 5 generations.
This compilation contains an extensive number of excellent engines, making it difficult to choose the best. 
All generations of the E class had fantastic engines, so we'll pick the finest – from each generation before highlighting the overall best Mercedes E class generation based on durability and efficiency. 
Let's get started…
Best Mercedes E-Class engines - First Gen. W124 era
The first generation of the Mercedes E-Class, known as the W124 era, had a significant impact on the E-Class portfolio. The W124 models, which were produced from 1984 to 1995, set new benchmarks in terms of design, technology, and performance.
The W124 was powered by a variety of engines, including gasoline, diesel, and even a performance-oriented AMG variation. The engines had a timeless style and engineering quality that helped to establish the E-class W124 as a renowned Mercedes and sought-after luxury sedan.
What engine options are available for this generation?
Best Mercedes E-Class engines - First Gen. Gasoline
Best Mercedes E-Class engines - M102 & M111
The gasoline engines offered in the W124 Mercedes are the M102 and M111. Both engines are excellently constructed. Some believe that the M111 is a better motor since it has a robust support eco-system and is thus easier to maintain, whereas others swear by the old-school M102 engine. 
If you like the gasoline W124 Mercedes, look at the years of manufacture first. If the engine was made after 1990, it is an M111, which is a terrific motor. The M102 engine powers gasoline-powered versions of E-class models built before 1990.
A working engine from this era will have between 250,000 and 300,000 kilometers on the odometer. Many parts could be worn out. As a result, you must exercise extreme caution in selecting an engine that could potentially be difficult to maintain.
There are a few notable differences between the two engines for context. The M102 engine has four cylinders, while the M111 engine has six. The displacement of the M102 is 2.0 liters, whereas the displacement of the M111 is 2.3 liters. 
The M102 has a 129-horsepower output, whereas the M111 has a 185-horsepower output. The torque output of the M102 is 135 lb-ft, whereas the torque output of the M111 is 185 lb-ft. 
The M111 has more power and torque, but it is laden with sensors. To be honest, replacing and diagnosing sensors and technology from three decades ago is not for the faint of heart. 
As a result, the M111 is unreliable since you are likely to have a failing mass air flow sensor, and the crank position sensor may also be nearing the end of its life. 
The first indicator of failed sensors is decreased engine performance, and because they are old technology, they are difficult to replace. This engine's head gasket also fails frequently.
Let's look at what makes the M102 engine superior. 
The Mercedes M102 engine debuted in the late 1970s, powering the W123 and later the W124 series. That indicates Mercedes must have solved any flaws in these engines throughout their extensive use.
The M102 is an inline-four gasoline engine with a low torque output. The engine was built to last with a cast iron cylinder block and an aluminum block head.
This is not a high-performance engine, but it is guaranteed to endure a million miles when properly maintained. 
The inline gasoline M102 is the most reliable.
Best Mercedes E-Class engines - First Gen. diesels
Best Mercedes E-Class engines - OM601, OM602 & OM603
Mercedes offered many diesel engine options for the W124. The OM60x series is the most well-known. Depending on the engine, the X is represented by 1, 2, 3, or 6. The engines, OM601, OM602, and OM603, were nearly identical.
You should avoid these engines due to common fuel leak issues caused by a poor fuel warmer design. On the opposite side of the gasoline line, the fuel warmer also leak coolant. This is a terrible flaw that can leave you stuck in the middle of nowhere if your engine stalls.
But the OM606 engine from this series of OM60x engines was a real jewel. This engine served as a direct equivalent for Toyota's illustrious 2JZ engine. 
This inline-six engine, with a 3.0-liter displacement, was unquestionably successful. One other innovation was a dual overhead camshaft with 24 valves.
The OM606 was lightweight yet efficient. It's an engineering marvel that Mercedes was able to manufacture this diesel engine so lightweight. 
Gas engines tend to be lighter than their diesel counterparts. In this instance, the OM606 weighs less than the 2JZ gasoline engine. 
So, let's face it, with rigorous diesel rules, it might be difficult to obtain a well-maintained OM606 running W124. 
If you do find one, finding maintenance parts like injection pumps would be difficult, especially in the secondary market. 
What is your potion, power, or performance versus dependability? Without question, the OM606 is a powerful engine. The feelings about dependability are mixed.
Mileage will be the OM606's undoing, plus the fact that Mercedes was still perfecting this engine in this era.
Best Mercedes E-Class engines - Second Gen. W210 era
After dominating the premium market for several years, Mercedes opted to update the W124 in 1995 to stay competitive. Simply put, the W210 was built like a tank. There were six engines available in the W210: three gasoline and three diesel.
The reliable M111 from the older sister as well as the M112 and M113, are among the gasoline engines. 
Let's examine the other two engines now that we have already discussed the M111 during the W124 era.
Best Mercedes E-Class engines - Second Gen. Gasolines
Best Mercedes E-Class engines - M112 & M113
The Mercedes M112 V6 gasoline engine was first introduced in 1997 and remained in production until around 2010. 
Boasting features such as:
2.8 liters or 3.2 liters, depending on the specific variant.
An aluminum-alloy block and cylinder heads result in a lightweight yet robust structure.
A sequential fuel injection system to deliver fuel to each cylinder.
Dual overhead camshaft (DOHC) design, with four valves per cylinder.
The camshafts are driven by a timing belt or timing chain.
Power outputs range from around 190 horsepower to over 270 horsepower.
Torque ranging from approximately 240 Nm to 310 Nm
Here are some common problems with the M112 engine:
Oil leaks are a common problem with the M112 engine, particularly from the valve covers and oil pan gasket. These leaks can cause oil seepage and may necessitate the repair of gaskets or seals.
Tensioner failures occurred in some M112 engines, resulting in timing chain slack, which can cause engine problems or possibly engine damage.
Over time, the plastic intake manifold used in some M112 engines may develop cracks or leaks. This can cause vacuum leaks, rough idling, and poor engine performance.
The M112 engine uses camshaft adjuster magnets for variable valve timing control. These magnets can fail, leading to rough idling, loss of power, or engine misfires.
Some M112 engines have leaked coolant, usually owing to problems with the water pump or radiator hoses.
The Mass Air Flow sensor may fail, resulting in rough idle, poor acceleration, or decreased fuel efficiency.
The M113 engine was available as a performance option in the W210. By all accounts, this was a rig, and we'll deviate from the rules for a moment. I agreed to leave the performance engines out of this discussion, but let's focus on the engine that powers these automobiles.
Mercedes-Benz E430 – 4.3-liter V8 
Mercedes-Benz E500 – 5.0-liter V8
Mercedes-Benz E55 AMG –  5.4-liter supercharged V8 
Mercedes-Benz E550 – 5.5-liter V8
The M113 engine is a V8 with displacements ranging from 4.3L to 5.0L, 5.4L to 5.5L. Except for the supercharged 5.4l engine, all of the other engines were normally aspirated. 
This engine's aluminum block and cylinder heads contribute to improved vehicle dynamics, fuel efficiency, and handling qualities.
The M113 engine had a dual overhead camshaft and advanced fuel injection technology, including sequential multi-port fuel injection.
The M112 gasoline engine should be the most reliable of the M111, M112, and M113 engines.
Let's now look at the diesel options.
Best Mercedes E-Class engines - Second Gen. diesels
Best Mercedes E-Class engines - OM604, OM606, OM611, OM613
The diesel engines were quite solid builds. You had a choice in the:-
E200 Diesel equipped with the OM604 2.0-liter four-cylinder diesel with direct injection 
E220 Diesel equipped with the OM611 2.2-liter four-cylinder diesel engine 
E270 CDI equipped with the OM612 2.7-liter five-cylinder diesel engine
E300 diesel equipped with the OM606 3.0-liter six-cylinder diesel engine
E320 CDI equipped with the OM613 3.2-liter six-cylinder diesel engine
All of the diesel engines featured a turbocharger for increased power and torque output, as well as common rail direct injection technology for precise fuel delivery to each cylinder.
The OM604 engine is a reliable and efficient engine that is ideal for regular use. The most prominent feature is the 89-millimeter bore, which is larger than the 87-millimeter bore in the other OM60x engines.
Among the challenges you should expect are the following:
Failure of the injection pump or injectors due to blockage
Glow plugs, which help with cold starts, can wear out or fail over time.
Carbon accumulation in the EGR valve causes poor engine performance.
The OM611 engine likewise produces a lot of low-end torque thanks to the turbocharger, but it has the same issues as the OM604 engine. Aside from that, turbo failures in the OM6111 are possible.
In our perspective, a four-cylinder turbocharged engine is overkill, and they are prone to turbo problems in addition to the normal wear and tear on the engine.
The six-cylinder OM606 is the best turbocharger option.
The OM606 engine is regarded as one of Mercedes-Benz's most dependable and long-lasting diesel engines. It is a strong engine that performs admirably.
The OM606 is extremely efficient due to its cutting-edge fuel injection technology. The OM606 engine's engine block is built of lightweight aluminum, which reduces the engine's overall weight and improves fuel efficiency.
Furthermore, the engine has a sophisticated cooling system to combat the excess heat generated as the 5200-rev engine powers through motorways. 
The engine is designed to survive severe operation and to provide exceptional reliability even in harsh settings.
With a few faults, such as injector problems due to clogging, which can be avoided, glow plug failure, and occasionally turbocharger failure, this has to be one of the most trustworthy Mercedes engines and, according to our discussion, one of the greatest Mercedes E class engines.
Is this the finest E-class era, having highlighted each of the engines available in this era?
Most Mercedes engines produced between 1995 and 2008 were designed with a commercial goal in mind. The most reliable Mercedes E – class year applies to engines made before 1995 and later between 2008 and 2010.
Therefore reliability was not one of the major indicators. The E220 (OM611) Diesel engine and the E300 (OM606) are the safest diesel engines in the lineup above.
Best Mercedes E-Class engines - Third Gen. W211 era
The W211 model, released in 2002, set the standard for luxury vehicles. It was distinguished by elegant design elements, sumptuous interiors, and cutting-edge safety features. The W211 brought together comfort, performance, and innovation to provide a genuinely remarkable driving experience. 
The Mercedes E-Class W211 was powered by a variety of powerful and economical engines. Let's look at the separate engines and see which one is the most reliable.
Best Mercedes E-Class engines - Third Gen. Gasolines
The Mercedes E-Class W211 came with a variety of gasoline engines. Here are some of the W211 E-Class's gasoline engine options.
Best Mercedes E-Class engines - M112 engine 
The M112 engine is a V6 gasoline engine that was created between the late 1990s and the mid-2000s. This motor's specifications are as follows.
Displacement: Ranges from 2.8 liters (2,824 cc) to 3.7 liters (3,724 cc)

Configuration: Single Overhead Camshaft

Valvetrain: 3 valves per cylinder 

Fuel Injection: Sequential Fuel Injection (SFI)

Power Output: Around 190 to 245 horsepower 

Torque: 270 to 350 Nm (199 to 258 lb-ft)
This engine is undeniably reliable, but there are a few issues to be aware of.
M112 engine problems
Failure of the crankshaft position sensor causes engine misfires and stalls. 

The valve cover gaskets, camshaft adjuster seals, and oil cooler seals all leak oil.

Failure of the intake manifold air flaps – These flaps can jam or fail over time, resulting in rough idling and lower engine performance with the check engine light illuminated.

Failure of an idler pulley can result in belt slippage, noise, and loss of power steering, cooling, or charging functions.

Balance shaft failure – The balance shaft, which is designed to lessen engine vibrations, can wear out or fail in specific cases. This may cause increased engine vibrations.
Is the M112 engine reliable?
This engine is robust since the challenges outlined above can be avoided with preventive maintenance. Keeping up with the manufacturer's recommended maintenance schedule also boosts longevity through periodic oil changes and inspections.
Best Mercedes E-Class engines - M272 engine
The M272 engine was developed in the late 1990s to create a new generation of engines that would set new benchmarks in power and efficiency. The M272 engine was ultimately presented to the market in 2004 after several years of testing and fine-tuning.
This V6 gasoline engine has the following features. 
A displacement between 2,496 cc and 3,498 cc depending on the specific variant

Dual overhead camshaft

Valvetrain: 4 valves per cylinder

Sequential fuel injection system

A power output of 200 to 306 bhp

Torque output between 181 – 269 lb-ft
Here are some of the issues that have been noted with the M272 engine:
Some early versions of the M272 engine were prone to balance shaft failure leading to increased engine vibrations.

Camshaft Adjuster Magnet problems could result in oil leakage or failure, which can cause engine performance issues, rough idling, and perhaps triggering the check engine light.

The variable intake runners on the M272 engine aid in optimizing airflow at various engine speeds. These runners' control mechanisms can fail, resulting in difficulties such as poor acceleration, lower power, and higher fuel consumption.

Leaks of oil from valve cover gaskets, oil cooler seals, or oil filter housing
You can clock hundreds of miles despite the balancing shaft difficulties and the camshaft adjuster magnet failure. This engine is reliable, although not as reliable as the M112 engine
Best Mercedes E-Class engines - M273 engine
The M273 engine is a V8 gasoline engine that was launched in 2006. This rig immediately became known for its exceptional power and performance, with a displacement of 5.5 liters (5,461 cubic centimeters). The engine in question has four valves per cylinder and a dual overhead camshaft arrangement.
A sequential fuel injection system delivers the fuel to enhance engine efficiency.
The M273 engine's power output varies based on the version and model year. Its performance capabilities range from around 272 horsepower (200 kW) to 517 horsepower (380 kW).
The torque output of the M273 engine varies according to the version. It normally runs between 460 Nm (339 lb-ft) and 830 Nm (612 lb-ft), providing plenty of low-end and mid-range pulling power.
M273 engine problems
While the M273 engine is well-known for its dependability, there are a few common problems that owners may face. Here are some of the biggest problems encountered with the M273 engine, as well as potential solutions:
Camshaft Adjuster Solenoid: Some M273 engines may have problems with the camshaft adjuster solenoid, resulting in rough idling or decreased engine efficiency. If you experience such symptoms, it is recommended that you have the solenoid evaluated and, if necessary, replaced.

Timing Chain Tensioner: The timing chain tensioner on the M273 engine may need to be replaced over time. If you detect any unusual engine noises or timing problems, see a competent technician for a diagnosis and possible repairs.

Oil Leaks: The M273 engine, like any other, can develop oil leaks. Inspect the engine for oil leaks regularly and address them promptly to prevent further damage and preserve optimal performance.

Carbon Buildup: Carbon deposits on intake valves can reduce engine performance. Cleaning the intake valves regularly can assist in alleviating this problem and restoring engine performance.
Best Mercedes E-Class engines - Third Gen. diesels
The third generation diesel engines included the legendary OM606 discussed earlier plus the OM648 and OM642. We'll delve into the last two…
Best Mercedes E-Class engines - OM648
Mercedes-Benz's OM648 engine is a six-cylinder diesel engine. It was released in 2002 and rapidly became popular because of its outstanding performance and fuel efficiency. 
The OM648 engine's notable features include the following:
Common Rail Direct Injection

Variable Geometry Turbocharger

Aluminum Cylinder Head

Electronic Engine Management System

Common Issues and Troubleshooting
While the OM648 engine is famous for its reliability, a few issues may occur over time. 
Over time, the glow plugs in the OM648 engine can fail. Faulty glow plugs can cause cold starts and harsh idling.
Fuel injectors can clog or fail, resulting in poor fuel atomization and engine performance.
The OM648 engine's Exhaust Gas Recirculation system can build carbon deposits over time, impacting engine performance and emissions. Cleaning or replacing the EGR valve, as well as routinely maintaining the EGR system, can help to alleviate this problem.
Best Mercedes E-Class engines - OM642
The OM642 engine was developed as a diesel engine that could give both power and efficiency. Mercedes-Benz spent a lot of resources and time on research and development to develop a cutting-edge engine that satisfied tight emissions rules while also performing well. The OM642 engine debuted in 2005.
Key Features of the OM642 Engine
Common rail direct injection

Variable Geometry Turbocharger (VGT): 

Aluminum Cylinder Heads

Piezo Fuel Injectors for optimized combustion and improved engine performance

Diesel Particulate Filter (DPF) and Selective Catalytic Reduction (SCR)
The OM642 engine delivers outstanding performance, torque, and fuel efficiency. The engine delivers between 224 and 313 horsepower and tremendous torque.
Common Issues and Troubleshooting
While the OM642 engine receives praise for its reliability, the following common issues may occur over time:
Oil leaks can happen in some OM642 engines, most notably from the oil cooler seals or valve cover gaskets.

The OM642 engine's Exhaust Gas Recirculation (EGR) system can build carbon deposits over time, impacting engine performance and emissions.
To burn off accumulated soot, the DPF in the OM642 engine requires frequent regeneration. The DPF may not regenerate correctly if you primarily drive in stop-and-go traffic or on short journeys. 
You may enjoy the full potential of your OM642 engine for years to come by following good maintenance practices, swiftly addressing concerns, and optimizing performance through upgrades.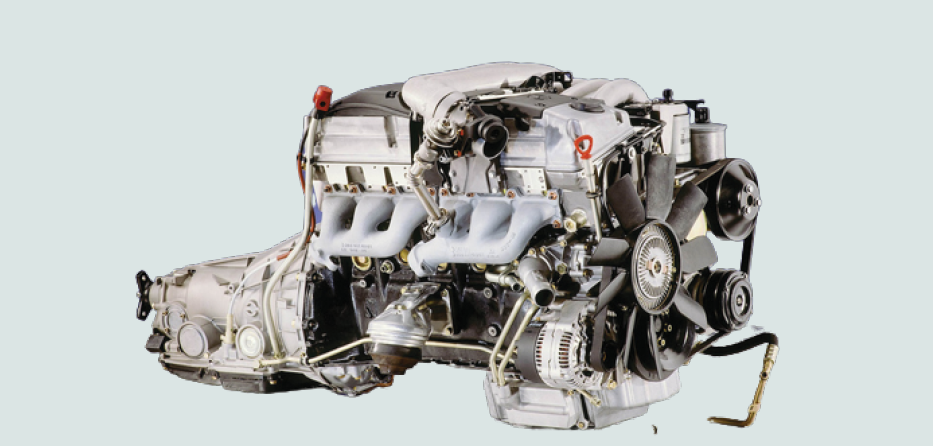 Best Mercedes E-Class engines - Fourth Gen. W212 era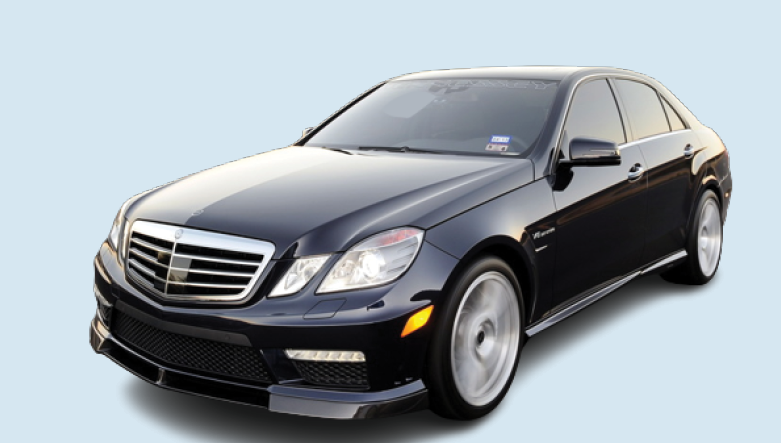 The Mercedes-Benz W212 was produced between 2009 and 2016 as the fourth generation of the E class. One of the defining characteristics of W212 engines is the impressive power delivery. With advanced engineering and turbocharging technology, these engines offer exhilarating performance, ensuring a smooth and responsive driving experience.
The W212 was powered by the following engines:-
M271 in the E200 CGI/ E250 CGI
M272 in the E350 CGI
M278 V8 in the E500
M156 V8 in the E63
OM 651 in the E250 CDI
OM 642 in the E350 CDI
Having discussed the M272 in previous generations we skip expounding on this rig again, you can catch the details above in the previous generation of the E-class. As for the M278 and M156, we reserve the discussion on V8 engines for a separate article.
That leaves us with two engines in the 4th Gen of the Eclass; the M271 representing the gasoline engines and the OM651 representing the diesel engines. You notice we also skip the OM642 also highlighted previously.
Best Mercedes E-Class engines - M271
The M271 powerplant builds upon the foundations established by its forerunner, the M111 engine, incorporating substantial enhancements in both its performance and fuel efficiency since its initial introduction in 2002.
Operating as a four-cylinder, inline, gasoline-propelled machine, its ingeniously compact design permits a snug fit within the W212 bay, consequently reducing overall weight and granting it remarkable nimbleness.
Outlined below are some general specifications of the M271 engine:
Displacement: Ranges from 1.8 liters to 2.0 liters contingent upon the variant.
Configuration: A four-cylinder engine.
Valvetrain: Dually overhead camshafts (DOHC) featuring four valves per cylinder.
Forced Induction: Certain iterations of the M271 engine showcase either a supercharger or a turbocharger.
Fuel Injection: Employing cutting-edge direct fuel injection technology.
Power Output: Typically, the power output varies from approximately 120 horsepower in standard models to well over 200 horsepower in high-performance renditions.
Torque: Exhibiting variations across different versions but typically lying between 200 Nm to 300 Nm.
Technology: Embracing variable valve timing (VVT) and at times, direct injection stratified charge (DISI) to enhance efficiency and performance.
Common problems with the M271
The timing chain tensioner is a massive failure in this engine. It usually necessitates timing chain replacement at approximately 100k miles; failure to address this issue promptly may lead to catastrophic engine failure while cruising on the highway.
A telltale sign to heed is the dreaded ticking noise, acting as a forewarning.
The malfunction of the camshaft adjuster was also a substantial issue encountered with the M271 engine, characterized either by wear due to an elongated timing chain or internal leakage leading to oil seepage into the electrical connections.
Subsequently, the oil migrates toward the ECU and other electrical components, spawning a multitude of problems that adversely impact engine performance and fuel efficiency.
Certain instances of the M271 engine may develop oil leaks, attributed to factors such as deteriorated seals or gaskets.
Adhering to preventive maintenance measures will ensure the longevity of this machinery. It is imperative to underscore that the aforementioned issues, though noteworthy, are not insurmountable threats.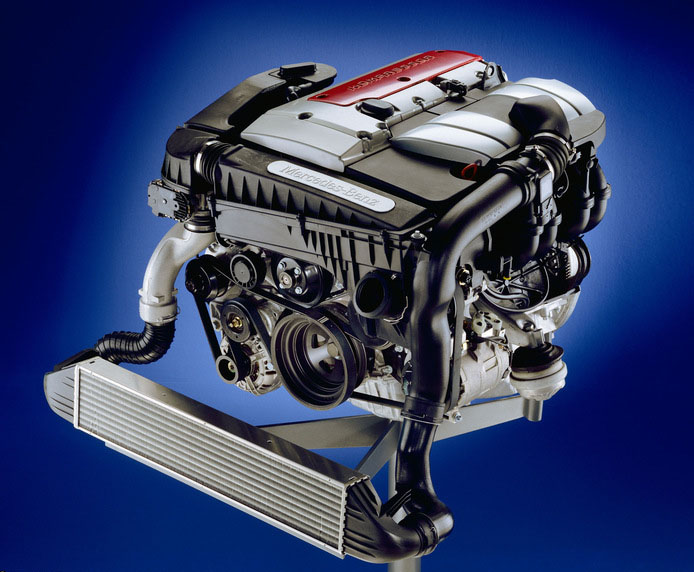 Most Reliable Mercedes Engines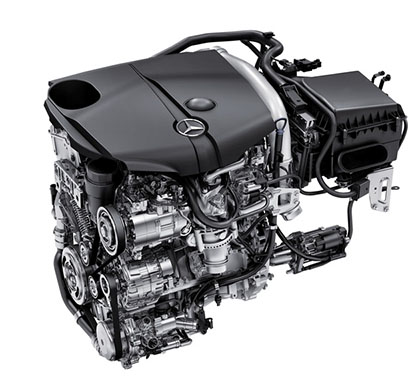 Mercedes Engines To Avoid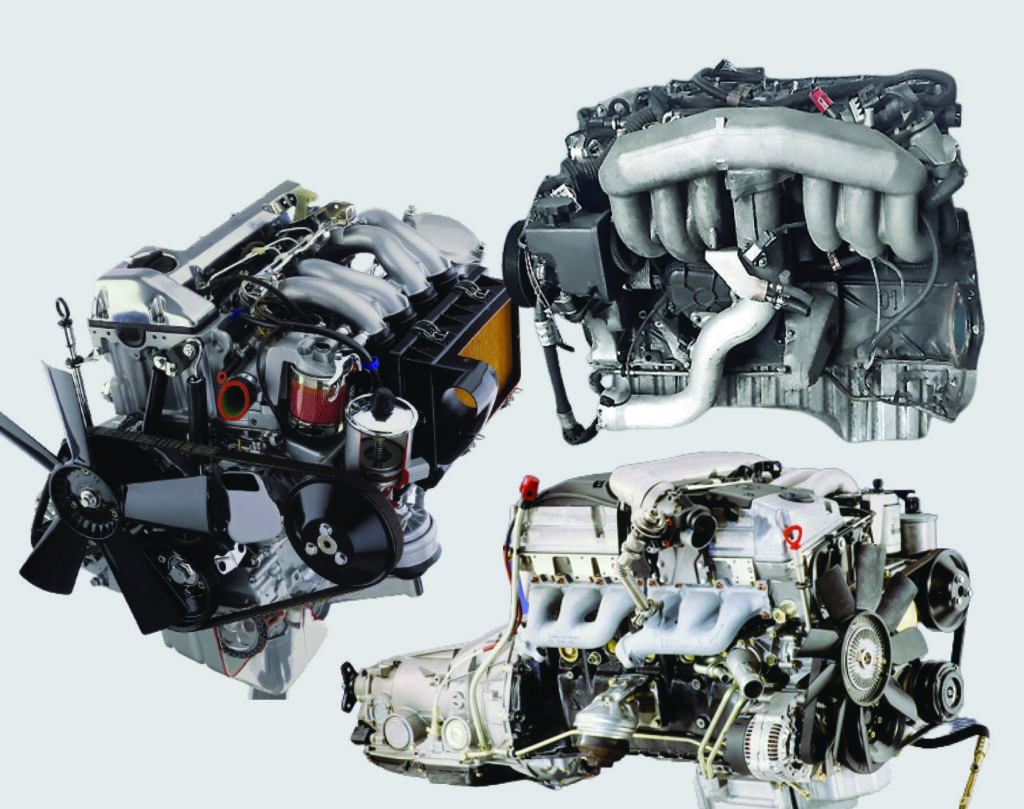 Best Diesel Mercedes Engines