Mercedes Engines to Avoid: Why These Motors Are Not Worth Your Time or Money
How strange is the topic – Mercedes engines to avoid?
Mercedes is synonymous with dependability, comfort, and luxury but the truth is that even the best automaker has some lemon engines concealed in great-looking vehicles.
The older Mercedes engines had few to no flaws, but as competition has increased in the automotive world, perfection may have been replaced by the need to scale and play catch up. As a result, Mercedes engines were no longer flawless, with some even making an appearance on rankings of the worst engines to own. 
Let's delve into the Mercedes engines to avoid…
Mercedes engines to avoid - M272
This V6 engine is a high-performance rig packaged as a compact and smooth motor. It has a dual overhead camshaft and is naturally aspirated.
This is an excellent engine for entry-level Mercedes vehicles such as the C230. The downsides are numerous, with a history of poor reliability dogging this engine since 2005. Hence it earns a slot in the list of Mercedes engines to avoid.
So, what are the glitches we are looking at in the M272?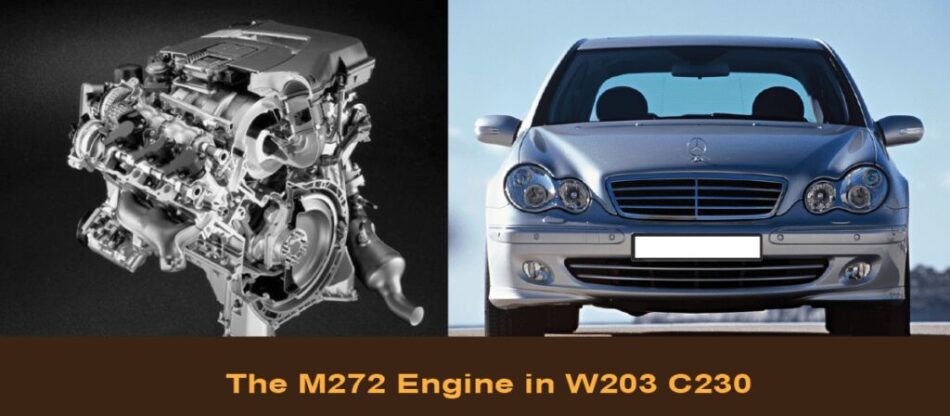 Oil leakage from the cam plug causes a burning oil smell in the cabin when the engine is running.

The intake manifold's plastic lever frequently breaks, prompting the replacement of the entire manifold.

Timing chain problems, primarily caused by balance shaft wear, were quite common in 2007 models and earlier.

Secondary pump failure – It ignites the catalytic converters by rapidly injecting fresh air into the exhaust system. Loud running noise, resembling a large fan, is one sign of an almost failing pump. That is your cue to get your wallet ready.

Overheating occurs when the engine thermostat fails in vehicles with 60k miles or more on the odometer. The thermostat aids in keeping the coolant at a safe temperature of fewer than 105 degrees Celsius.

For vehicles with over 50k miles, oil leaks from the camshaft magnets, usually four of them, necessitate magnet replacement.
Vehicles Using The Mercedes M272 Engine
W204 – c230 – 2000 – 2007

W203 C 280 – 2005–2007 

W204 C 280 – 2007–2009 

W204 C 300 – 2009–2011

W211 E 280 – 2005–2009

W212 E 300 – 2009–2011

W221 S 350 – 2006-2013
Mercedes engines to avoid - M273
This engine is a V8 configuration, or M272 on steroids, with a displacement of 5461cc. This is a well-built engine that powers impressive machines like the E500, S class 500, and GL 550. However, as with most high-performance engines, this one can cause a slew of issues. Some are simple to repair, while others are simply out of reach – financially.
But let's find out why it makes it to the list of shame in Mercedes engines to avoid.
Bigger engines mean bigger problems, but the sheer pleasure of driving compensates for those problems. The M273 is a performance engine, and it is prone to the same problems as the M272 engine. They include:-
Turbocharger failures

Particulate filters need frequent replacement

Dampers in the intake manifold need to be replaced on high mileage units because they crumble and can get into the cylinders, which can be disastrous. If detected in time, the best solution is to replace the intake manifold.
Vehicles Using The Mercedes M273 Engine
You can find this engine in any of these vehicles:-
E 500 – 2006–2011 

CLS 500 – 2006–2010

GL 500 – 2006–2012 

ML 500 – 2008–2011

S 500 – 2006–2009
Mercedes engines to avoid - OM651
This is a four-cylinder, twin-turbo diesel engine that debuted in 2008. The common rail injection system in these engines ensures low fuel consumption.
Its 2143cc displacement makes it a largely reliable engine—at least until issues arise. This engine is used in the drive train of entry-level cars in the C class and lower.
What issues should you expect with this engine?
Turbochargers on smaller engines are known to cause more issues, and this engine is not an exception. What are the OM651 engine problems you should expect?
Being a compact engine it is not easy to work on for repairs

Glow plugs need servicing after 50,000 miles

Faulty fuel injectors in earlier models resulted in Mercedes replacing the injectors with electromagnetic injectors. 

Power loss problems due to faulty injectors in earlier versions of the OM651

Timing Chain failures

Front valve seals leakages
Vehicles Using The Mercedes OM651 Engine
This engine was mostly used in small and other entry-level vehicles. The Sprinter, a modern workhorse for logistics, camper vans, ambulances, and other functions, was equipped with the OM651.
Other vehicles with the OM651 under the hood include
 W176 and W177 – A-Class

W246 – B-Class 

W204, W205 – C-Class

W218 – CLS 

Sprinter 
Mercedes engines to avoid - M156
The M156 is a naturally aspirated V8 with 6.2L and 6.3L displacements. The design features a dual overhead camshaft and 32 valves.
This is the engine that powers the majority of the AMG lineup, so it is a performance engine. Mercedes-Benz models equipped with this engine between 2006 and 2015 are fantastic machines. 
You cannot afford to neglect maintenance; otherwise, your local mechanic will be delighted to know you by all names as a loyal customer.
What are the issues you should expect on this motor?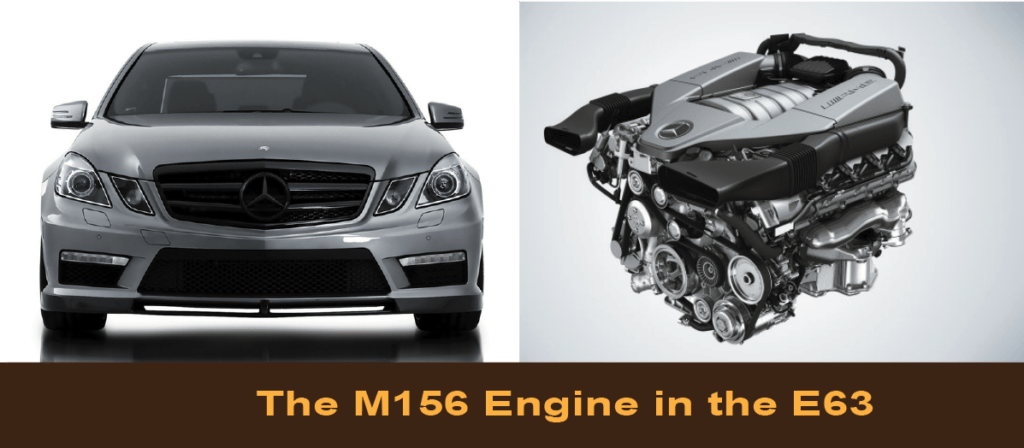 The most glaring issues include:-
Failing camshaft system -The most obvious sign of a failing camshaft, camshaft adjuster, or hydraulic lifter is rattling noises during startup.

The intake manifold – made of magnesium – mounting plates corrodes and interferes with airflow into the combustion chamber which results in rough idle

Misfires and rough idle as a result of camshaft lifters' wear and tear. The cam lobes also corrode the lifters and impacts valve lifts causing misfires and rough idle

This next issue is, to put it mildly, absurd. Because the head studs connecting the cylinder head and engine block were made by Mercedes experts using weak material for an odd reason. As a result, there have been stories of engines blowing up because the weak couplings couldn't withstand the pressure of the engine.

Last but not least, malfunctioning injectors are a typical issue and should be replaced as a preventative measure at 70k miles.
Vehicles Using The Mercedes M156 Engine
As stated above, a vast majority of the vehicles that had this motor under the hood were performance Mercedes Benzes. They include:-
E63 AMG – 2007-2011

ML63 AMG – 2007-2011

CLS63 AMG – 2007-2011

S63 AMG – 2007-2010 

CL63 AMG – 2007-2010 
Mercedes engines to avoid - OM642
It is hailed as Mercedes' final diesel engine release before the adoption of emissions standards by European automakers.
It powers everything from the C-Class to the G-Class to the workhorse Sprinter. Surprisingly, it made its way to North America, where it now powers the Jeep Commander, Chrysler 300C, Dodge, and Freightliner.
A duplex chain drives the valve timing system. The timing chain drives the balancer shaft. Each cylinder has four valves, for a total of 24 valves.
The engine has a common rail fuel system from Bosch.
This diesel is prone to several issues, but keep in mind that this is only for used engines; most of the issues highlighted here were not reported in new engines.
As an engine runs over time, the crankcase ventilation valve wears out and, because it is built from plastic, there have been reports of it melting away in high-mileage automobiles due to high temperatures. As soon as you realize that the valve has lost some of its suppleness, it should be changed. When the valve wears out, you will feel an excessive amount of engine vibration.

The environmentally beneficial piezo injectors that give this engine its efficiency deteriorate with time, and if they are not replaced, you will continually observe black smoke coming from the exhaust pipe.

The fuel flow control valve in the Bosch CP3 injection pump can malfunction, resulting in the error code P0087, which is technically a low fuel pressure alert.

The Garrett GT2056 turbocharger is quite reliable, but for high mileage engines, the turbo vanes can build up an absurd amount of soot, which causes turbo failure. Due to the exhaust manifold wearing off and steel chips hitting the turbocharger's blades, which happens quickly because it is a piece of sensitive equipment, you must replace both the exhaust manifold and the turbocharger. If you merely replace the turbocharger, the new turbo will be subject to the same problems and require countless repairs.

Low-quality gaskets on engines manufactured before 2010 caused oil leaks into the engine block. As a preventive measure, this requires replacement at 70,000 miles and beyond.

Timing chain failure for high mileage engines due to stretching

Crankshaft bearings can wear off and result in limited oil circulation which unfortunately can result in engine knock.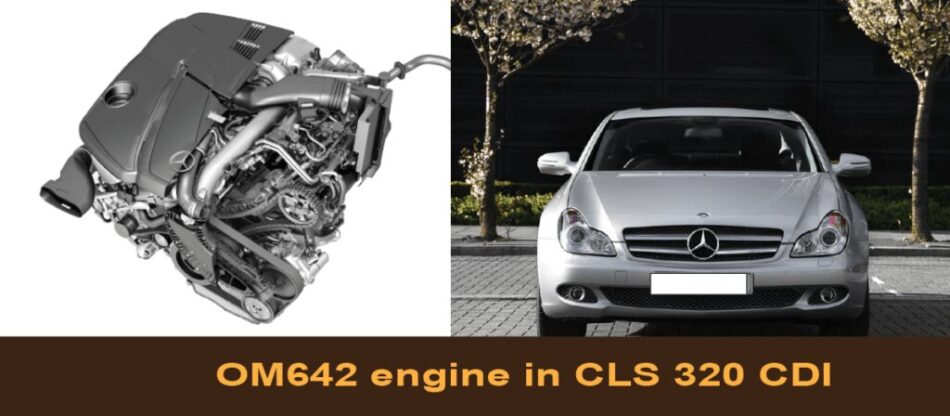 Vehicles Using The Mercedes OM642 Engine
The list of vehicles with this engine comprises both workhorses and performance vehicles, and it includes:
2005–2007 – C320 CDI 

2007–2009 – E280/E300/E320 CDI

2005–2010 – CLK320 CDI 

2007–2018 – G350 CDI

2007–2011 – ML350 CDI

2016–2019 – GLC 350d 

2005–2013 – S320/350 CDI

2005–2011 – CLS320/350 CDI
Mercedes has carved a niche in the luxury market, and despite producing great engines, they also engineered subpar engines, as documented in this article. You can either avoid these engines or become acquainted with extensive maintenance. It all comes down to personal preference and risk tolerance. Happy motoring.
Related articles on Mercedes Engines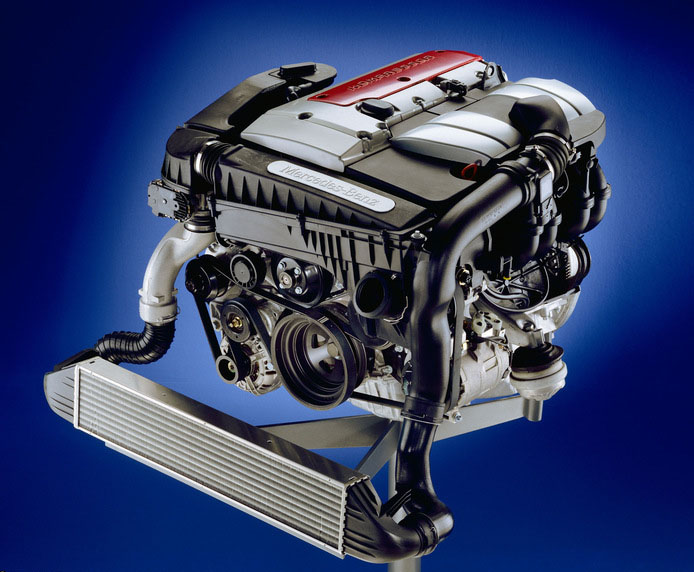 Most Reliable Mercedes Engines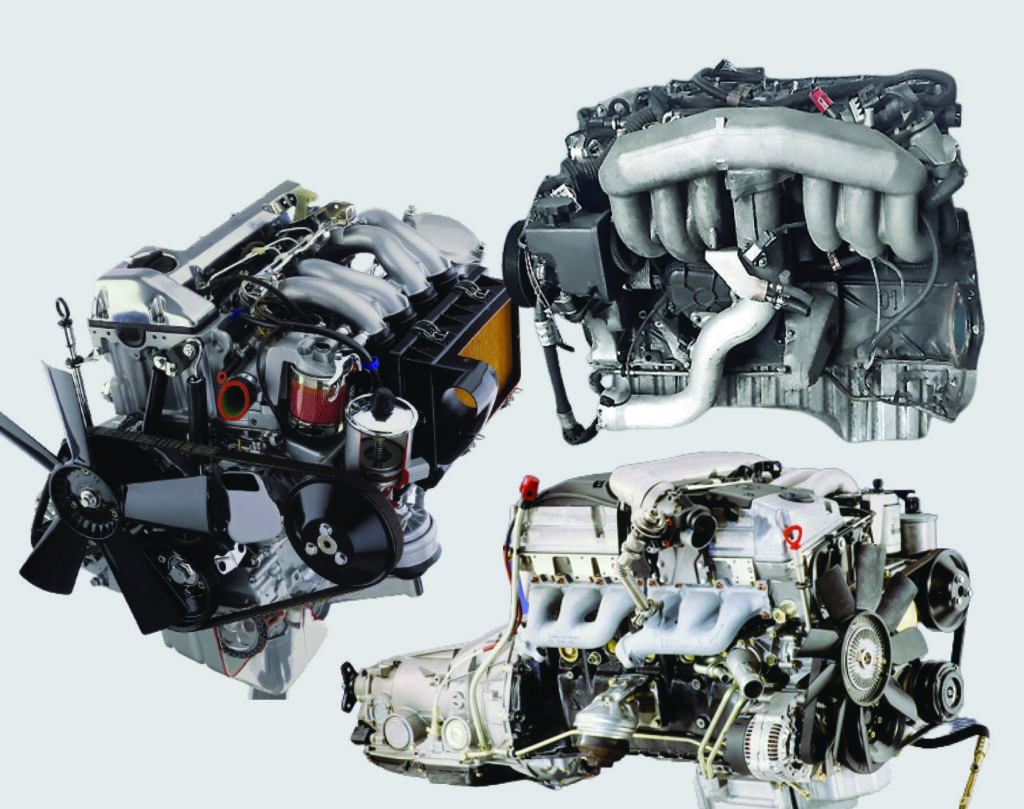 Best Diesel Mercedes Engines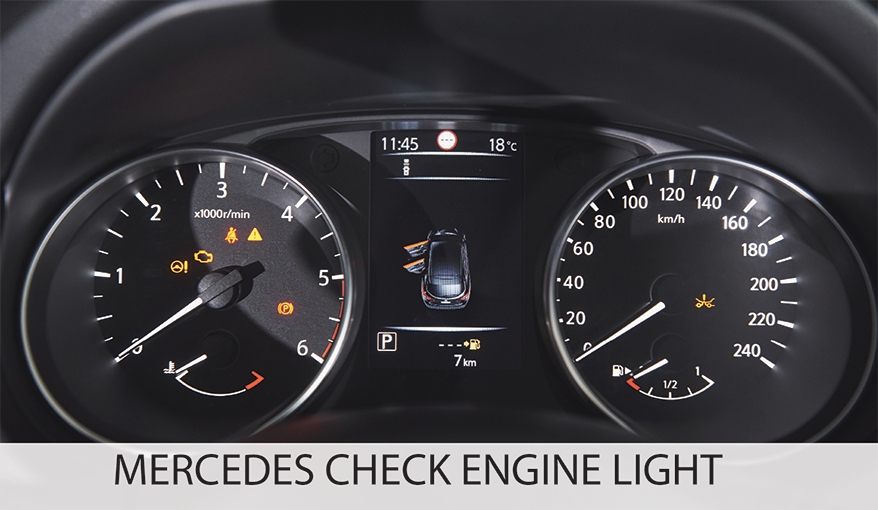 Mercedes check engine light