Reliable Audi Engines: Expectations VS Reality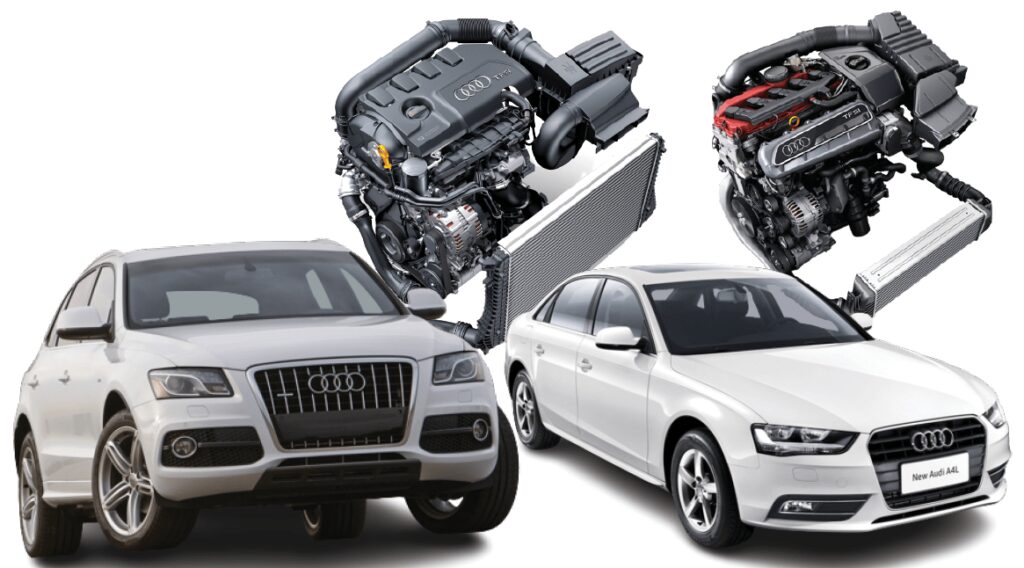 Let's discuss the most reliable Audi engines which are the 2.0 TFSI EA888 engine, the 4.0 TFSI V8 EA839, the 3.0 TFSI AUDI engine, and the 1.8T 20 valve powerplant.
When it comes to Volkswagen Group vehicles, reliability is a rare word. Audi, our topic of discussion, is no exception.
The Audi brand is without a doubt luxurious, and it is the Volkswagen Group's pride. However, it, like the BMW, has reliability issues.
Fortunately, all is not lost. There is hope beyond Audi engine problems. 
We dug deeper and discovered some reliable Audi engines that you should be aware of.
"I've heard horror stories about Audi engines before; how can I be sure I'm getting a reliable one?" you may be thinking. Don't worry, my friend, because this article will introduce you to the cream of the crop of Audi engines. The engines that have repeatedly proven their worth in terms of dependability and performance.
We'll categorize the engines in three groups:-
Medium engines 
Large engines 
SUV engines  
Performance engines
Let's discuss the best Audi engines…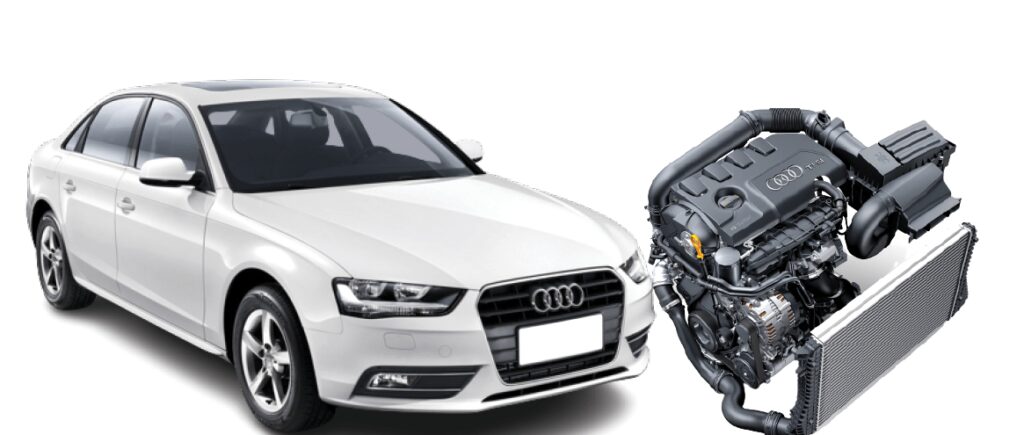 Reliable audi engines - 2.0 TFSI EA888 engine
Compact Audi engines are agile and built for performance, with the choice of a three-cylinder 1.5-liter engine or a four-cylinder 2.0-liter turbocharged engine. We'll concentrate on the 2.0 liter engine, a gasoline engine that checks all the boxes in terms of performance, efficiency, and dependability (by AUDI standards)
This engine has a fast-spooling turbocharger that provides good low-end torque, allowing the motor to produce incredible power at low revs. Furthermore, advanced technologies such as direct fuel injection, variable valve timing, and variable lift control help to optimize performance and efficiency.
The EA888 engine is a popular choice for most entry-level Audi vehicles. It is ranked as the most reliable Audi engine.
2.0 TFSI EA888 engine reliability
The 2.0 TFSI is a complex engine with numerous systems that improve performance but compromise reliability.
Even though this engine is considered reliable, you should be aware of potential problems with engine oil leaks caused by low oil pressure.
When the high-pressure fuel pump malfunctions, the engine may completely shut down. Watch out for misfires in the engine that are caused by blocked fuel injectors or a defective ignition coil.
Finally, this engine has timing chain problems, which are usually caused by faulty timing chain tensioners.
However, not all 2.0 TFSI engines have similar problems, so you should have a pleasant ownership experience with the EA888 motor overall.
Best recommendation : A4 2.0L – 2001 – 2009
Audi vehicles using the 2.0 TFSI EA888 engine
Here are some of the Audi vehicles that have this engine under the hood:-
Audi A3, 

A4, 

Audi S3, 

Q3 

Audi TT
Reliable audi engines - 4.0 TFSI V8 EA839
This 4.0-liter, twin-turbocharged V8 engine has tremendous torque and power. One of the most reliable Audi engines. It is a popular engine in the Audi performance series and powers the A6 and A7.
The engine delivers a refined driving experience and, most crucially, it is a reliable motor.
It is also efficient and dependable (again, by AUDI standards).
Code named – EA839 – the 4.0 TFSI has robust features that help produce impressive torque.
What makes this engine's performance incredible?
Notable features of the 4.0 TFSI V8 EA839
The 4.0 TFSI engine uses two turbochargers to improve torque responsiveness and enable the engine to produce maximum power at low RPMs.
Other features include:
A Double Overhead Camshaft)

4 valves per cylinder for a total of 32 valves

Direct Injection for the fuel system

This engine has an intelligent system called cylinder-on-demand that shuts off four cylinders to help with fuel efficiency and emissions, especially on highway cruises where peak power is not required.

A lightweight engine design that is synonymous with performance engines.
4.0 TFSI V8 EA839 engine reliability
High-performance engines are challenging to maintain and can be short on durability. The Audi 4.0 V8 reliability is outstanding and will outlast less powerful engines. But there is a catch – if you want to keep this engine performing optimally, preventive maintenance should be second nature.
The most common problems are oil leaks, wastegate issues, and turbocharger failures. These issues, however, are relatively uncommon and tend to occur on high-mileage engines. Regular maintenance and proper use can help ensure the engine's dependability and longevity.
Important maintenance tips for the 4.0 TFSI V8 EA839 engine
The most important bit you can do to maintain your 4.0 TFSI engine is to perform routine oil changes. Typically, the suggested period is once every year, 7,500 to 10,000 miles, whichever comes first.

Overheating and other issues can be avoided by regularly monitoring your coolant levels and making sure they are at the proper range.

It's crucial to check your drive belt for wear or cracks because a broken drive belt can seriously harm your engine.

Avoid hard driving conditions: You may help your engine last longer by steering clear of tough driving situations including excessive idling, high speeds, and abrupt stops and starts.

Properly warming up and cooling down your engine can help prevent wear and damage.
Audi vehicles using the 4.0 TFSI V8 EA839 engine
The 4.0 TFSI V8 EA839 engine powers the following vehicles:-
A8 4.0 – V8 

Audi S6 – V8

Audi S7 – V8

Audi S8 

Audi RS 6

Audi RS 7
Best recommendation : A8 4.0 V8 – 2002 – 2009
Reliable audi engines - 3.0 TFSI AUDI engine
The Audi 3.0 TFSI engine is powerful and efficient.
This is a six-cylinder engine with direct fuel injection and a turbocharger. This combination contributes to the engine producing up to 335 horsepower and 369 lb-ft of torque.
The 3.0 TFSI Audi engine's fuel efficiency is one of its primary advantages. The engine was designed to be lightweight and compact, reducing overall weight and improving fuel economy. 
The engine also includes advanced technology, such as Audi's valvelift system, which optimizes fuel consumption by adjusting valve lift based on engine requirements.
Unique features of the 3.0 TFSI AUDI engine
 Here are some of the most notable unique features of the 3.0 TFSI Audi engine:
Direct Fuel Injection to increase power and fuel efficiency

To improve throttle responsiveness for a better driving experience, use a turbocharger.

By ensuring that the engine only consumes the air it requires to run effectively, the valvelift system helps to optimize fuel usage.

For efficiency, use a lightweight and compact design.
3.0 TFSI AUDI engine reliability
The timing chain and its associated components are the sources of the most obvious problems. If not addressed promptly, it can sometimes result in engine damage. In some cases, owners have also reported fuel injector problems and carbon buildup, resulting in poor performance.
Fortunately, Audi has identified these issues and is working to address them in future models. They have, for example, extended the warranty on some engine components, such as the timing chain, and developed a software update to help address carbon buildup in the engine.
SUVs using the 3.0 TFSI AUDI engine
Audi performance/sports engines
Audi offers a wide range of engines, and the sports segment includes numerous variants. Before we get into the most dependable motor in this segment, a quick primer on performance engines should help.
Audi RS engines: These are top-tier performance engines with exceptional power, speed, and handling. The Audi RS 5 has a 2.9 TFSI V6 engine, while the Audi RS 7 has a 4.0 TFSI V8 engine.
S-Line engines are more powerful than standard engines but are no match for powerful RS engines. The Audi S3 has a 2.0 TFSI engine, while the Audi S5 has a 3.0 TFSI engine.
Engines from the Audi R8 fall into this category, which also includes a turbocharged 4.0-liter V8 engine and a 5.2-liter V10 engine.
In general, RS models are regarded as more dependable and flexible. However, we'll focus on the 1.8T 20-valve motor for this article.
reliable audi engines - 1.8T 20 valve
1.8T VALVE IN THE AUDI TT
The 1.8T engine was created as a solely racing engine and was offered in a variety of trim levels. It is a stylish inline-four engine that doesn't let you down in terms of dependability.
The tuning community obviously adores this engine.
It had excellent features including the multi-point electronic sequential indirect fuel injection, four fuel injectors located in the intake manifold, a cast iron block, and a die-forged steel crankshaft.
While tuning is known to dramatically lower reliability, you must trend with tunes carefully if you want to reap the benefits of pleasure similar to driving.
Notable features of the Audi TT 1.8T - 20V engine
The 20-valve layout of this engine is one of its distinctive characteristics. This enables an increase in airflow and better engine breathing, which in turn boosts the engine's power output.
Additional features include:
An intercooler

increases

power output by cooling incoming air faster

Lightweight aluminum block and head, which helps to reduce the engine's overall weight for improved performance

A high-pressure turbocharger for a fast boost in power and torque output
Audi TT 1.8T 20 valve engine reliability
The engine in the Audi TT 1.8T 20 VALVE is generally sound and dependable. Since it is a performance engine, its longevity, and dependability are influenced by factors such as maintenance schedules and driving conditions.
Important maintenance tips for the 4.0 TFSI V8 EA839 engine
To keep these engines running for as long as possible, it is recommended that you:- 
Fill your Audi TT with a high-quality gasoline

Check that the cooling system is working properly.

Use high-quality synthetic oil to extend engine life
Finally, reliability is a relative concept that depends on usage, requirements, and, of course, the motor's general construction quality. While the build quality of Audi engines has been addressed in this article, it's necessary to pay attention to other factors to identify dependable Audi engines.
If torque is your main concern when choosing an engine and you intend to drive your Audi long distances, a diesel engine is a good choice because it is reliable and cost-effective.

Diesel engines are nonetheless problematic when used in mild city traffic for an extended period since they frequently experience problems with carbon buildup and EG

Diesel engines, on the other hand, are less trustworthy and have less issues

Picking turbo engines with the acronyms TFSI (Turbo Fuel Stratified Injection) and TDI should be done with caution (Turbocharged Direct Injection)
I hope this information was helpful in highlighting reliable Audi engines and giving you a better perspective on Audi engine reliability ratings.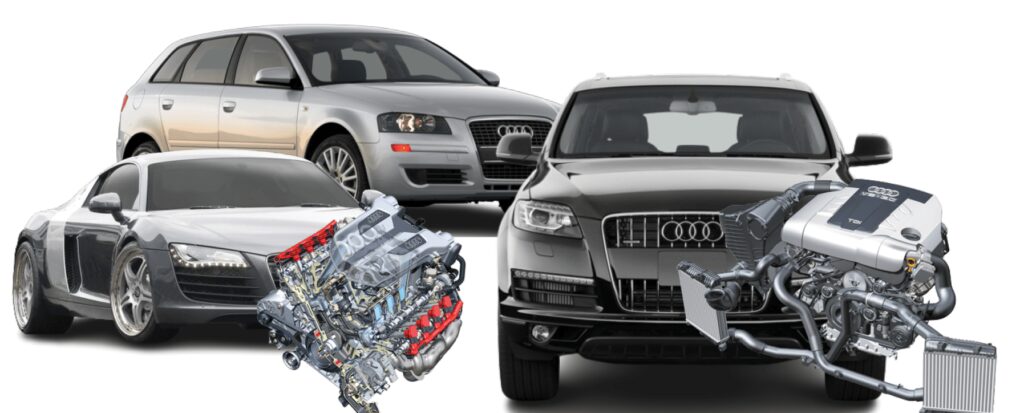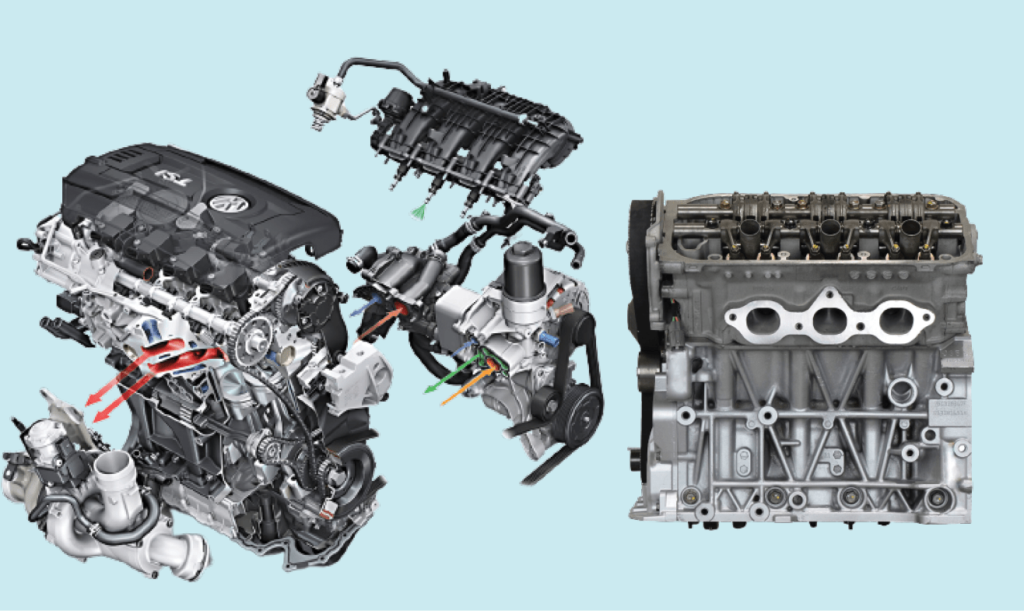 Reliable luxury car engines