4 Reliable pickup truck engines that exceed 500,000 miles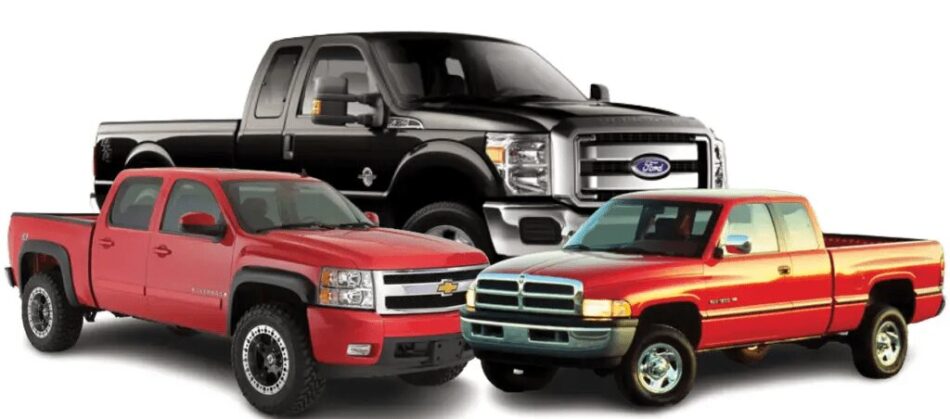 The most reliable pickup truck engines are made by familiar brands; Toyota, Ford Powerstroke, GM Duramax, and Cummins.
These brands offer superior performance, longer life cycles, and higher fuel efficiency when compared to alternative engine options.
These engines are built to last and guarantee durability, so you won't have to worry about unexpected breakdowns or expensive repairs. These are some of the most reliable truck engines.
Whether you're looking for a rugged work vehicle or a family-friendly ride, one of these engines is sure to be your best bet.
No matter the engine size—4 cylinders, 6 cylinders, 8 cylinders, and above—we ramp them all together in one article because the objective is the same. The use and function of the truck dictate engine choice.
Spoiler alert: if your favorite truck was manufactured after 2008, it may not be included in the list below because emissions control became the leading cause of engine problems. Therefore this is not the most reliable truck engine 2022 post…
But you will most likely find the longest-lasting truck engine in this list.
Most fuel control and emission control features only present more problems and  most reliable truck engines have none of the technology above.
You might want to read our deep dive into the worst truck engines, see the link at the end of this article.
Let's get back to the topic of best pickup truck engines and begin with…
Reliable pickup truck engines - 5.3L V8 Vortec 5300
This legendary engine, known as the Vortec 5300 and produced between 1999 and 2014, powers the Chevy Silverado.
The Vortec 5.3 is widely regarded as extremely reliable, with most engines lasting between 200k and 300k miles.
There have been reports of engines with 400,000 miles and still intact and smooth, despite the truck body being rusted or nearly falling apart. That is, to say the least, reassuring.
The Vortec 5300's third generation, codenamed LM7, features a solid cast iron block and variable valve timing.
This is the superior choice to the generation 4 Vortec 5300, code-named LC9. The LC9 had gremlins like active fuel management that messed up the LM7's reliability.
When there are lifter issues on a Vortec 5300, the LC9 is to blame, and active fuel management is suspect. And who needs a V8 with only four cylinders?
That is what AFM does in managing fuel by shutting down four cylinders. AFM stands for (active fuel management in the LC9).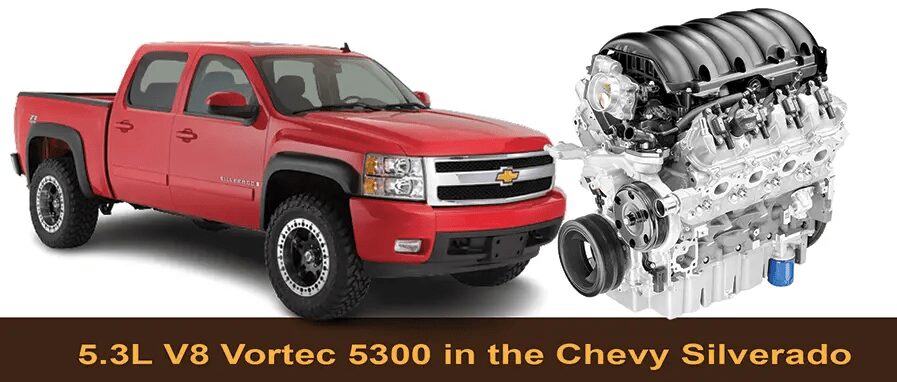 Considered one of the most reliable pickup engines, the Vortec V8 engine is a pushrod engine. An overhead valve (OHV) engine is a piston engine with valves in the cylinder head above the combustion chamber. A pushrod engine is also another name for it.
The Vortec 5300's dependability is based on the LM7 engine variant. That means engines manufactured between 1999 and 2007 are safer.
You're in LC9 territory after 2007, and reliability is a foreign subject for the LC9.
The major components you should anticipate replacing on the LM7 are water pumps, plugs, coils, gaskets, and hoses—at least not regularly.
These engines just require routine oil changes, ideally less than 5,000 miles, and they can haul and pull loads until the next truck is ready. Frankly one of the best pickup truck engines.
Pickup Trucks using the 5.3L V8 Vortec 5300
You'll find the 5.3L V8 Vortec 5300 in these trucks
Chevy Silverado, 

GMC Sierra 

Yukon

Tahoe

Suburbans

Chevrolet Express

GMC Savana
Reliable pickup truck engines - 5.9L 12 Valve Cummins
This is one of the most reliable V8 truck engine. It has two valves per cylinder and is an inline 6-cylinder naturally aspirated engine.
The direct injection system and mechanical injection pump make the engine more reliable. The cast iron used in the engine block and cylinder heads further increases the engine's robustness and dependability.
This engine doesn't use the glow plugs that were added to the majority of diesel engines to ensure that they would start in the cold. Instead, Cummins added a grid heater to the engine to act as a catalyst for a speedy warm-up located between the air tube and intake manifold.
A truck powered by a 5.9L 12v engine is more than capable of serving as a daily driver and operating at peak efficiency for many years.
The only other engines in its class at the time of release were the Ford Navistar 7.3L and the 6.2L GM, with the Cummins engine providing a better torque output at less horsepower than the Ford engine. It held onto the torque crown until 1994 when Ford introduced the 7.3 Powerstroke and this motor lost the most durable truck engine title. 
5.9L 12 Valve Cummins Reliability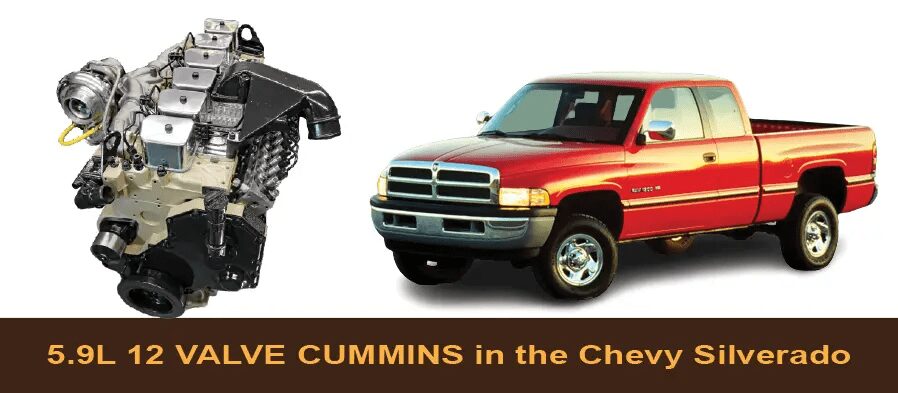 The reliability of an engine with fewer electrical glitches is undeniable. That is the hallmark of long-lasting pickup truck engines. The 5.9L 12-valve Cummins has a special place in the hearts of drifters and tuners for obvious reasons. The engine can be modified with fewer difficulties.
Why is this one of the most reliable truck engines?
The 5.9L 12 valve's layout and design make it quite simple to work on during repairs and maintenance. Speaking of maintenance, the heating grid, which can fail after 100k miles, is the only component that might provide a problem.
However, with prolonged use exceeding 100k miles, one design flaw can completely ruin this engine. a steel dowel that the Ram and Cummins enthusiast community refer to as the killer dowel pin. 
The engine's aluminum timing gear housing is in line with the dowel. It is situated next to the injection pump gear, above the cam gear.
Older engines may have the dowel fall off due to wear and tear and land in the oil pan or block the timing gears, which is disastrous.
That doesn't, at the very least, render this engine untrustworthy. Take this Dodge Ram 2500 with one million miles on it as an example.
Pick up trucks using the 12V - 5.9L Cummins
Only the DODGE RAM 1500 and 2500 manufactured between 1989 and 1998 use this engine.
Reliable pickup truck engines - Ford 7.3 powerstroke
Designed and produced between 1994 and 2003 This particular engine is still regarded as one of, if not the best engine Ford has ever produced.
The 7.3 Powerstroke adhered to the KISS approach in design and engineering. Be as simple as possible! The result is an engine that is similarly long-lasting compared to the Cummins 5.9L.
With a direct injection system connected to a high-pressure oil pump and a low-pressure fuel lift pump, it had a cast-iron block and cylinder head.
A catalytic converter was the only emission system used in the 7.3 Powerstroke.
Some people claim that this engine's 210 horsepower is insufficient, but the torque it produces, reaching a high of almost 500 Lb-ft, more than makes up for it.
Ford 7.3 Powerstroke Reliability
With a relatively simple design and component placement that allows the engine to breathe – relatively speaking. The most common failures are maintenance-related rather than design-related.
For example, clogged fuel filters. The tunes and tweaks are well taken care of with buzzing aftermarket support.
Overall this is a rock-solid engine – a long-lasting pickup truck engine without doubt.
Pick up trucks using the Ford 7.3 Powerstroke
This engine was used in the F250 and F350 vehicles that were produced between 1994 and 2003.
With proper care, this engine can easily exceed 500,000 miles.
Reliable pickup truck engines - 2UZFE Engine
From 1998 to 2011, the 2UZ-FE engine was available as an upgrade to the 1UZ-FE engine. In every way, the UZ engine series was a success. The 1UZ-FE engine is reliable, but it is intended for smaller vehicles.
The Toyota naming nomenclature for this engine family is a collection of acronyms that are explained further below:-
2 – 2nd Generation (UZ) engine

UZ – Engine family

F – Economy narrow-angle DOHC

E – Multi-Point Fuel Injection
The 2UZ-FE is a fantastic and dependable V8 engine. The 2UZ had a cast iron engine block and a DOHC engine (dual overhead camshaft)
The 2UZ-FE was the 1UZ- FE's heavy-duty brother, designed to power trucks and SUVs. It met the challenge by having a 4.7L displacement, a redesigned intake manifold, and a sequential multiport fuel injection system, all of which were designed to increase power. Furthermore, each cylinder had four valves, making this engine a 32-valve engine.
The introduction of a variable valve timing-intelligent system, which was responsible for increased horsepower, torque, and fuel efficiency, was a significant design improvement on this engine.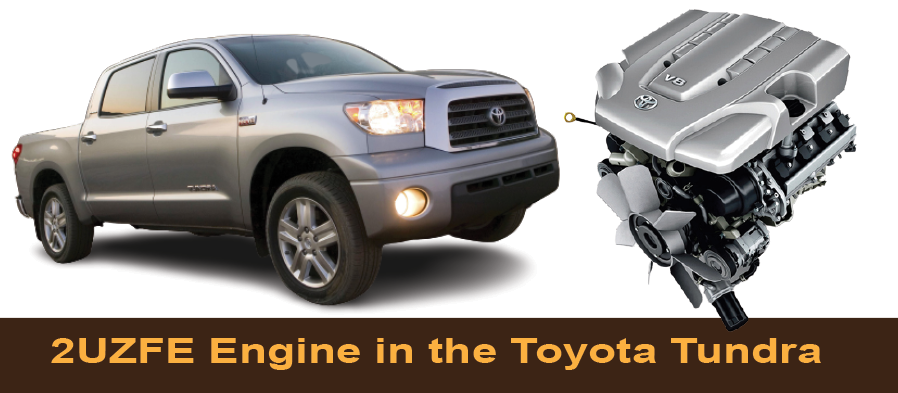 2UZ-FE Engine Reliability
Most Toyota engines are bulletproof and last a lifetime; the 2UZ-FE is no exception. This is a low-maintenance pickup truck engine.
All you need to do for preventive maintenance is ensuring regular oil changes. In older engines, keep an eye out for the timing belt and replace it if it shows signs of wear. If the timing belt fails, it can result in catastrophic damage.
Aside from that, the 2UZ-FE dependability can be shown in that it can easily run for 500,000 miles and beyond.
Pick up trucks using the 2UZ-FE engine
The 2UZ-FE engine is used in a variety of SUVs, but we'll focus on pickup applications only. In the pick-up segment, the 2UZ powers the Toyota Tundra and Tacoma.
I hope this list of the most reliable pickup truck engines is useful to you as you look for your next truck. To avoid lemons, review our list of the worst truck engines below. Happy driving!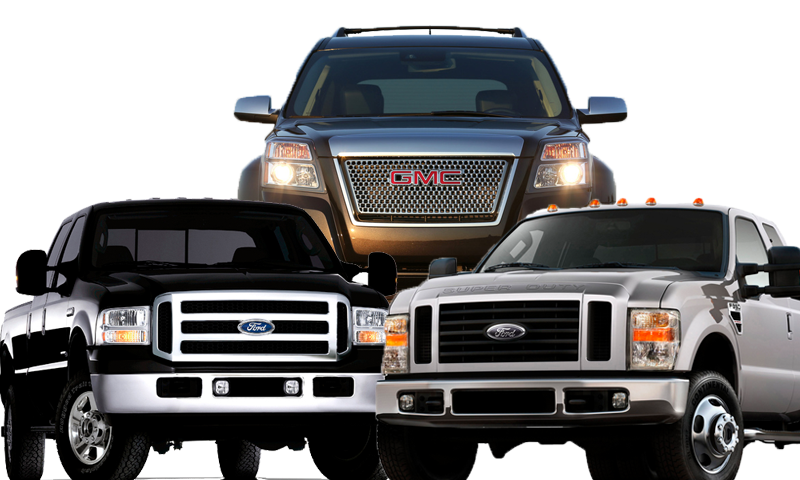 Worst Pickup Truck Engines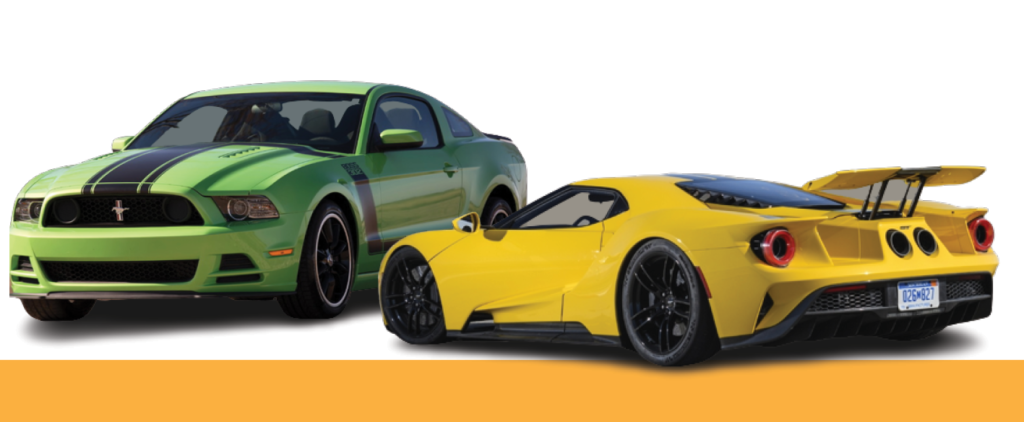 Explore the best ford engines. Ford offers a variety of engines, ranging from robust V8s to fuel-efficient turbocharged engines, to meet any need.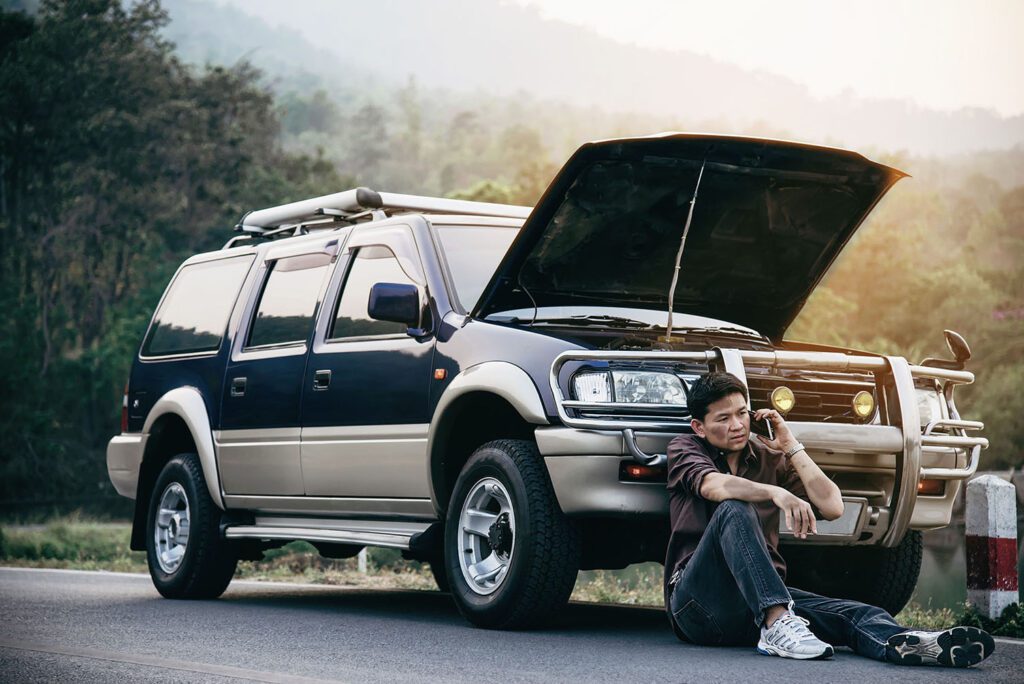 Which Engines Are Most Reliable?