The 5 worst pickup truck engines
It's not difficult to determine the worst pickup truck engines because we're comparing models from Ford, GM (Chevy), and Dodge (RAM). Also on our list of the least reliable pickup truck engines is a Nissan engine.
But first, a small disclaimer. On some of the engines discussed here, some people might have opposing views and vouch for their ownership. Let's just say that this is a guide for people who may already possess a truck with any one of these engines and are having a terrible time owning it.
Additionally, this might be useful for someone who is going to buy their first vehicle but gets misled by the advertising hype. Thus making a mistake from which they may never recover financially and emotionally.
Let's get into it…
Which is the most unreliable pickup truck engine?
Top on the list is the…
worst pickup truck engines - 6.0 Powerstroke
This engine was a significant downgrade from the more reliable 7.3 Power Stroke discontinued when emissions controls became mandatory in early 2000.
Emission controls necessitated the addition of components that ended up enraging customers due to major hiccups that left many stranded.
Before we get into the problems making this engine one of the worst pickup truck engines, let's take a look at what Ford added to the 6.0.
4 valve cylinder heads
A quick spooling variable geometry turbo
A lower voltage and high-pressure injection system
A crankcase bed plate for bottom-end strength
Despite those minor but critical improvements, the problems outweighed all of the good in this engine. Some have dubbed this the "worst engine Ford ever built," and the problems back up that claim.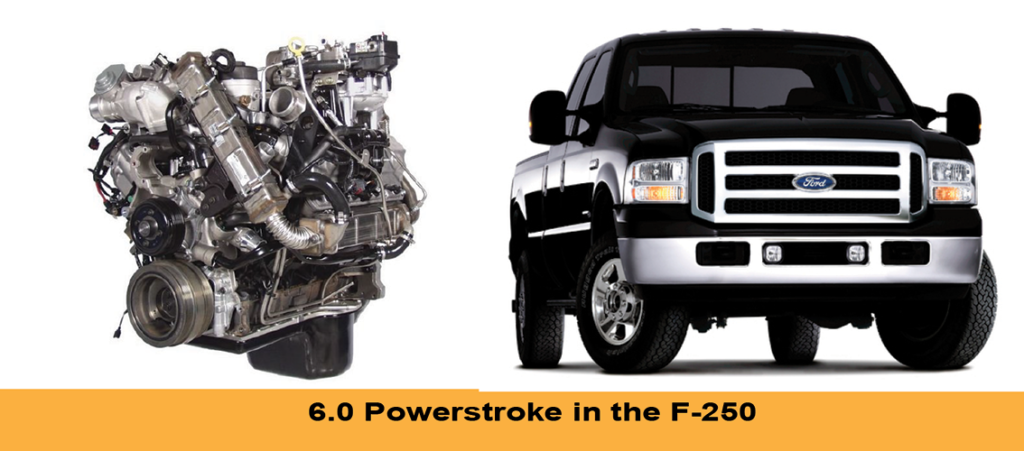 EGR COOLER – This unit cools the exhaust gases that re-enter the intake manifold, preventing engine damage because hot gases are not only corrosive but can also damage most of the engine's delicate components.
Unfortunately, the EGR coolers frequently fail when they develop cracks, and occasionally disintegrate. This is not surprising because they experience extreme heat, which over time leads to serious wear and tear.
Coolant in the exhaust system is one of the EGR cooler's most typical failure symptoms. Soot is another destructor, in addition to heat, that damages coolers. 
In case you were wondering, soot will form as exhaust gases cool. This is more prevalent in engines that idle more frequently and also run for brief periods.
Usually, the soot accumulates and clogs the coolers, which interferes with their main purpose. Taking the car on lengthy journeys will help the engine in burning the exhaust fumes thoroughly, removing the soot deposits.
EGR valve – designed to allow the intake manifold to receive back exhaust gases. Large amounts of exhaust soot are deposited on the gateway to the EGR valve. A check engine light may appear on the dash as a result of the valve becoming clogged and the shaft being unable to open and close.
Cleaning the EGR valve will help you avoid this problem as a preventive fix. However, some Ford owners have discovered a way to avoid these problems with emission systems by deleting the entire EGR system, however, this is illegal (stay advised).
Oil cooler – When the cooler becomes blocked from debris such as sand particles in off-road vehicles, the ripple effect damages multiple parts. These include the turbo, high-pressure oil pump, fuel injectors, EGR cooler, and bearings, to name a few.
Install a coolant filter to guarantee that debris does not enter any of the above parts. Regular maintenance will consist of simple filter changes.
The oil coolers on the Powerstroke also crack and result in coolant and oil mixing.
Oil pumps – Two oil pumps are installed in the Powerstroke. A low-pressure oil pump supplies oil for general lubrication to the engine. And a high-pressure oil pump that draws oil from the low-pressure pump. The high-pressure oil pump serves the injectors, which require oil at a pressure of at least 500 PSI.
The low-pressure oil pump is relatively reliable, however, the high-pressure oil pump is prone to constant failure. Debris in the oil, for example, can ruin the high-pressure oil pump.
Simultaneously, if the low-pressure pump breaks, which cascades to the high-pressure pump and chokes off oil, the engine will stop running.
Oil Rings – These engines have a lot of oil rings, so if one fails, the entire oil system could become fragmented. That's because once the high-pressure pump fails, the injectors are also unable to start the engine. You should notice reduced power, excessive exhaust smoke, and unusual oil consumption before the engine stalls. What a mess from only one ring, no?
Failure of fuel injector modules, located on the side of the valve cover, is another problem. Additionally, the failure of glow plugs in the Powerstroke is typical of most diesel engines.
That covers the most glaring issues in the Powerstroke.
Which Vehicles Have The 6.0 Powerstroke Engine?
Ford trucks, particularly the F-150 and F-250 heavy-duty trucks, typically use the Powerstroke engine. It is also present in these vehicles.
Ford E-Series Vans (2004 – 2010)

Ford Excursion (2003 – 2005)

Ford F-Series Trucks (2003 – 2007)

Ford Super Duty (2003-2010)
worst pickup truck engines - A630 DOHC HP - RAM ECO diesel
This was a double overhead camshaft V6 engine created by VM Motori in 2014 for RAM, as the engine's codename already implies. It was released to replace the 5.7 Hemi, which was phased out once emission regulations went into effect.
However, the catalytic converter and the EGR system, among other pollution accessories and add-ons, plagued the same engine with problems.
The engine used a common-rail direct fuel injection system and four valves per cylinder. In comparison to its predecessor, this engine had several problems, including:-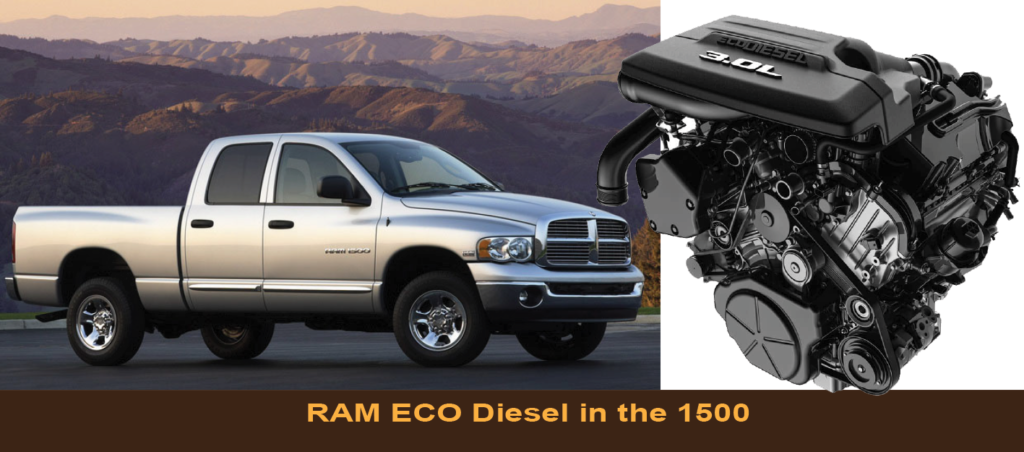 Cam and lifter failure– This engine's ticking noise may indicate that the lifters need to be replaced at any time. When the engine oil is below the required levels, it frequently malfunctions.
Cooling issues – Both the water pump and the radiator, which are made of fragile materials, leak.
Timing chain failure – This problem, where the timing chain expands and loses timing between shafts, maybe one that you are already familiar with from other engines. If identified before the engine is destroyed, you are fine to go with a chain repair; otherwise, you risk more serious damage.
More issues include:-

Slipping camshaft gears

EGR cooler failures

Oil cooler failure




RAM had stated that the 1500 Eco diesel would be phased out by January 2023, commemorating a decade since production began. 

The troubles in the Eco diesel are not as severe as those in the Powerstroke. Nevertheless, it is still a strong contender in the worst pickup truck engines list. 

Meanwhile, it is up to you to determine whether you can overcome the obstacles and obtain the RAM.
worst pickup truck engines - HFV6 - GM 3.6 Liter V6 LFX
This engine is used by GM in a variety of vehicles, however, it is on this list of worst pickup truck engines for a purpose. This one's reliability is terrible.
It features two overhead camshafts and a displacement of 3564 cc. The fact that this GM 3.6L engine has three timing chains is what causes most of the issues.
The timing between the two banks of camshaft actuators and the crankshaft is disrupted when the chain stretches. As a result, the engine emits trouble codes like P0016, B0018/19, and B00112, indicating that the timing chain has to be replaced right away to prevent further engine damage.

These engines are poorly ventilated, and oil cooling is a significant issue. Because the engine retains heat internally, oil is burnt rather quickly. As a result, engines consume massive amounts of oil, and if you're not careful, you could wind up with sludge and a damaged engine.

Depleted oil also affects the timing chain tensioners, which leads to timing chain failure. The friction caused by the chains necessitates adequate and clean oil circulation.

Faulty cam phaser – Cam phasers are camshaft actuators in variable valve timing engines
GM 3.6 cam phaser failure symptoms
Rattling Noises
Check Engine Light
Reduced Engine Performance
A majority of cam phaser problems start with either low oil pressure which either indicates leaking oil or skipped oil changes. Also using oil with the wrong viscosity will equally damage the phasers. What about contaminated oil you might wonder? Cam actuators are not build to handle impurities in the oil coming in contact with these sensitive parts.
That means if you have this engine, keep an eye on the oil levels because the onboard oil monitor is lousy at providing accurate oil levels and only warns you when the oil is already dangerously low. To maintain optimum conditions and keep safe, change the oil every 4 to 5 thousand kilometers.

In this regard, if the oil change is not done regularly, the oil pump will fail. When you replace the cam phasers we just discussed, you must also replace the oil pump.
Trucks using the HFV6 Engine
As mentioned earlier GM uses this engine in the:-
Acadia 

Enclave

Traverse

Equinox

Outlook

Terrain

Buick LaCrosse

Cadillac CTS (Coupe, Sedan, Wagon)

Chevrolet Camaro (Coupe and Convertible)

Chevrolet Equinox

Terrain
The HFV6 is not compatible with any of the production years. It appears that GM jinxed this engine.
worst pickup truck engines - 5.6 L VK56DE V8
This is a V8 4-stroke naturally aspirated gasoline engine with an aluminum DOHC 4-valve configuration. In 2004, the Nissan Armada was the first vehicle to use this engine. Like most new engines, it ran flawlessly at first. 
However, the engine proved to be a headache to own over time, with owners complaining about the issues listed below.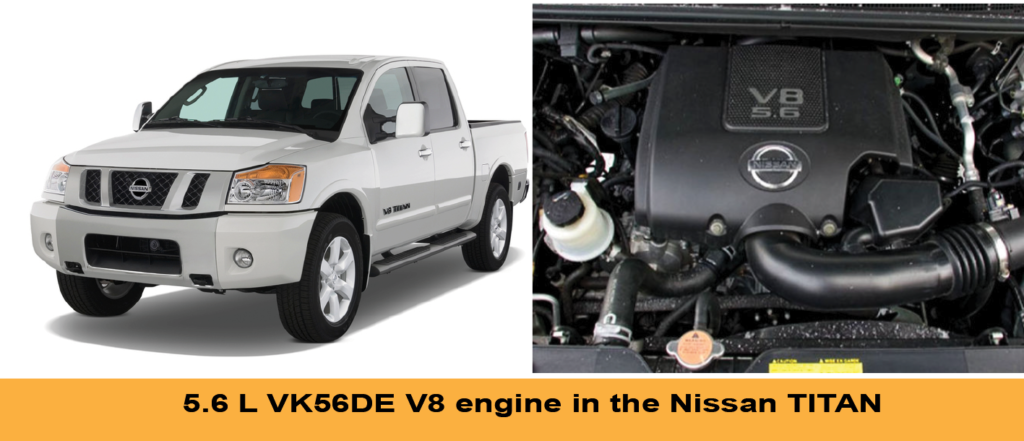 Timing Chain Issues
Timing chain issues on the VK56DE may be less common. However, it is still a concern, which is why we are discussing it in this article. The main fault appears to be the timing chain straining. This can then damage the tensioners, making the problem worse.
Coolant mixing with transmission fluid 
This occurs when a radiator leaks after cracking at the connection, resulting in a loss of power, shifting issues, and overheating. If caught in time, you could get away with a new radiator and a transmission flash. 
If you are unaware of the continuous damage, you might have the complete transmission replaced (not a cheap repair).
Catalytic converter failure  – Because of low fuel pressure, symptoms such as lack of power when you throttle the engine occur. 
Typically, this issue does not result in check engine lights, but you must be vigilant and ensure that the fuel pressure in this engine does not fall below 51 PSI, as this indicates a dying fuel pump, which could destroy the catalytic converters, which are very expensive to replace (they are four in total).
Trucks using the 5.6 L VK56DE V8 Engine
This engine powers more than a dozen trucks mostly from the Nissan brand:-
Nissan Titan

Nissan Altima

Nissan Pathfinder

Nissan Patrol

Nissan Armada

Infiniti M56/Q70

Infiniti QX56/QX80
We have more on the worst Nissan engines in this article..  
worst pickup truck engines - 5.4L - 3V Triton V8
This Ford engine, introduced in 2002, was a single overhead camshaft engine with variable camshaft timing. The three-valve 5.4L engine had its North American debut in the F-150 released in 2004.
The honeymoon, however, was short-lived because the engine revealed problems that destroyed wonderful trucks and left owners gutted.
5.4L V8 3 VALVE Triton Engine issues
The cam phasers are fed oil via tiny oil channels in this engine. Unfortunately, less frequent oil changes cause the channels to become clogged with oil. Once the clog gets the owner's attention many will replace the phasers but replacing the cam phasers may not cure the problem. Because you still have a blocked engine anyway.
Oil changes after 5,000 miles are simply a balancing act with engine issues. Recommended best practice is doing it at 3000 miles or thereabout. 
For this engine, you will need to replace the engine once the blockage starts, which will cost you $6,000 in repairs.
Other problems include:-
Spark plugs – Because the plug design is a two-piece conjoined body, changing them might end up in serious damage. Why?
As you remove the plug head to change the plugs, sometimes it disintegrates when the wrong tools are used and remain in the block. The extraction of the jammed head is not only costly but also time-consuming. Ford engineers made a mistake with this flawed plug design.
Cam phaser failure –  Cam phasers will lose timing and finally fail if there is insufficient oil pressure. A defective oil pump or dirty/contaminated oil might cause this. Replacing cam phasers on this engine might cost up to $5,000.
Timing chain failure – The plastic timing chain guides and tensioners on this engine are an expensive problem for owners. Once they wear out, the guides clog inside the crankcase, and, with oil still flowing, a sludge quickly forms. 
As a result, the chain is left to grind against the metal surfaces, creating rattling noises—a catastrophe you don't want to encounter. 
Not only that, the engine is variable-timed, the loose tension in the chain also harms the camshaft lobes, and before long, the engine is destroyed. Making the 5.4 Triton the worst Ford engine ever!
Trucks using the 5.4L 3 VALVE Engine
F150, F250, F350

E150, E250, E350

Expedition 5.4 3V

Explorer 4.6, 5.4 3V

Explorer Sport Trac 4.6 3V

Lincoln Trucks and Navigator with 5.4 3V
Honestly, stay away from this engine because it has so many other problems making it an outright nightmare. If you currently own this engine, do not for whatever reason forego oil changes. At least after every 3,000 to 5,000 miles depending on usage, the oil should be changed.
Your next truck could have any of these engines – or not. If you are mechanically inclined, you should be able to maneuver the issues that surfaced here. For the initiated, stick to known and reliable trucks like Toyotas.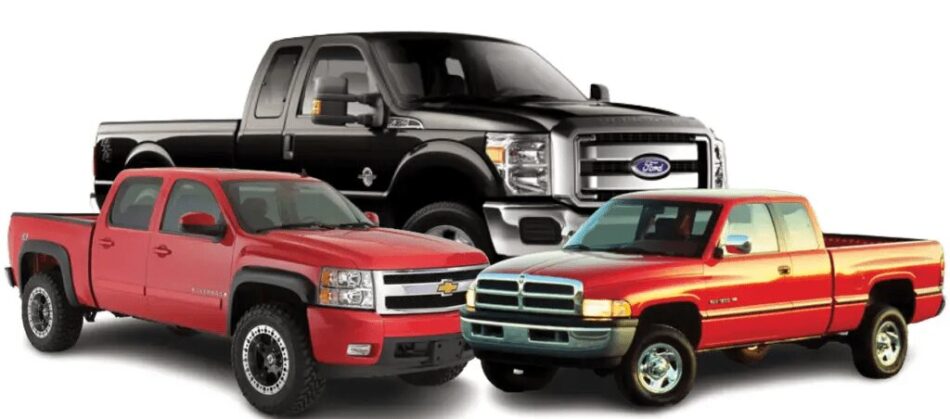 Reliable pickup truck engines