4 Most Reliable BMW Engines: Built to Last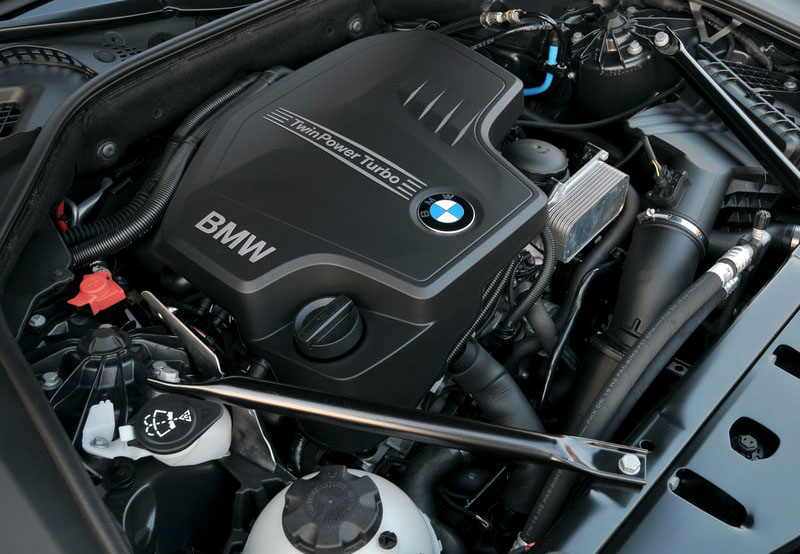 Let's discover the most reliable BMW engines which include; the now-famous B58 engine and its cousin the B48, the torquey M57 engine, the punchy N63TU3 engine, and the legendary M20 engine.
Not all BMWs are lemons and still, not all BMWs are created equal.
What might go wrong in a regular BMW? It depends because everything could go wrong with some models, as explained in the article "BMW engines to avoid." (find the link at the bottom of this article).
Are BMW engines reliable? Depending on who you ask, we can happily answer "Yes."
But first a little insider secret.
The basic rule of thumb when it comes to BMW reliability is that entry-level engines are the best choice. This is due to the fact that entry-level BMW engines have fewer electrical gremlins, resulting in fewer difficulties.
One significant characteristic of reliable engines across different brands is the straight-6 design. You can never go wrong with an inline 6. 
Prior to extra bells and whistles being added to some versions of BMW to improve performance, the majority of BMWs were dependable and, oddly, had straight-6 engines.
After many years of failed trials and disgruntled customers, BMW has reverted to the straight-6 engine, a tried-and-true motor design. For the time being, BMW's latest models are no longer known for their unreliability.
We'll start with the most recent models before going back in time to the legendary automobiles that BMW produced in the past.
Let's discover the best BMW engines of all time…
Most Reliable BMW Engines - B58 Engine
BMW may have finally developed a winning engine with this 3.0L inline-6 turbo engine.
It is hailed as the best BMW engine. It is powerful without a doubt – churning anywhere from 322 BHP on stock options to 450 BHP on tuned options.
The motor is so reliable that Toyota has installed it in the new Supra. The engine was first produced in 2015 and we have significant improvements over the previously built siblings – the N54 and N55 engines. 
All factors considered, this is easily the most reliable BMW engines of all time..

BMW engineers were able to resolve the main issues with the engines that preceded the B58, including:
Updating the fuel system
Modernizing the cylinder head
They fixed issues with the particulate filters
A fresh design for the timing chain
Addressed cooling issues by ensuring the turbo and water cooling systems were placed apart and insulated and adding two coolant tanks to support the air-to-water intercooler.
A redesigned crankshaft
Cooling was the clear winner in this motor's redesign. The layout of components in the engine bay of engines such as the N54/N55 significantly hampered cooling.
Placing the water pump above the turbo, with the high temperatures, was not a smart move.
Vehicles that use the BMW B58 engine
The B58 has been installed in more models than any other engine from the Bavarian manufacturer. From entry-level vehicles to high-performance rigs – the B58 is almost a BMW unicorn.
You will find it in the :
M240i
M340i
X3 M40i 
Z4 M40i
540i
X5 xDrive40i
X7 xDrive40i
By BMW standards, this is a winner on all fronts. Skeptics can now rest easy, BMW may have gotten their MOJO back with the B58.
Most Reliable BMW Engines - M57 Engine
Billed as BMW's best diesel engine, this inline-six 3.0L direct-injection diesel engine made its debut in the US in 2009. The 335D sedan and the X5 were the first vehicles to carry the engine. This rig had proper diesel engine characteristics. A solid motor that is indeed one of the best BMW diesel engines.
The M57's production began in 1998 and lasted until 2013. This outstanding engine also powered the Range Rover L322.
Nissan enthusiasts also found the M57 compatible with the patrol Y series. Does this reveal anything about the engine so far? Incase you missed it – this is a dependable and robust engine.
The common Rail system, cast iron, and a hefty engine block that assures decreased vibration levels typical of diesel engines are some of the most important design elements.
The M57 was a well-thought-out design. The most reliable BMW diesel engines.
Reinforcements ranged from a new cylinder design with two camshafts to a cast iron block that eliminated all vibrations associated with diesel engines.
They didn't stop there; the aluminum block design and forged steel crankshaft added to the BMW M57 reliability and ability to handle massive torque.
To reinforce this excellent feature, the connecting rods were also made of forged steel. The overhead cam design of the M57 was chain driven, a departure from the unreliable timing belts found in BMW engines.
The Bosch fuel pump came in handy in powering the common rail injection system. That makes the BMW M57 engine reliability undisputed.
Vehicles that use the BMW M57 engine
You will find the M57 in the vehicles below:
2011 – 2016 BMW 5 Series F10/F11 530d.
2011 – BMW X3 F25 xDrive30d.
2011 – 2016 BMW X5 F15 xDrive35d.
2012 – 2019 BMW 3 Series F30/F31 330d.
2014 – BMW 4 Series F32/F33/F36 430d.
2012 – 2015 BMW 7 Series F01/F02 730d/730Ld.
Although the M57 was replaced by the N57 in 2008 to address emission issues, it remains one of the best and most reliable BMW engines.
Most Reliable BMW Engines - B48 Engine
The B48 is a 2.0L inline 4 engine that is similar in design to the B58, with 2 fewer cylinders but the same bore, stroke, and compression.
The B48 powers several motors, and that is a good thing considering the BMW 740e is among them. That should make it a reliable motor by all means. 
The B48 engine design includes a chain-driven dual overhead camshaft. This was a fuel-efficient engine with minimal emissions. The cylinder block is made of aluminum making the engine light yet impressive in performance.

The BMW B48 reliability looks quite promising as BMW clearly nailed reliability with the B series motors. The introduction of the B48 engine was mainly to cater to entry-level models.
But BMW didn't jinx the reliability achieved in the B58 engine. This motor has gained momentum and made most of the entry-level vehicles listed below great sellers.
As a relatively new entrant, we can say that the B48 has not yet been fully battle-tested, but we are on track to have another reliable BMW engine to look up to.
Vehicles that use the BMW B48 engine
120i – 2016 – 2019
220i – 230i – 2016 to date
M35i – 2019 to date
M235i – 2019 to date
320i / 330i / 330e – 2016 to date
420i / 430i – 2016 to date  
520i / 530i – 2017 to date
X1 20i / 25i / 28i / 30i – 2016 to date
X2 20i / 25i / 28i / 30i / M35i 2017- to date 
X3 20i / 30i / 30e – 2018 to date
Z3 20i / 30i – 2018 to date
The BMW B48 engine reliability is still up for debate, but all signs point to an excellent BMW engine. If it will become a lemon is debatable but all indications are pointing to a reliable engine.
Most Reliable BMW Engines - N63TU3 engine
The N63 BMW engine's prior version was a complete lemon. This engine's design and construction quality caused countless issues for owners.
However, the advent of dependable BMW vehicles compelled the engineering team to revise the N63 and produce the N63TU variation, which is, to put it simply, a work of art.

But some problems persisted on the N63TU. That meant a new variant – the N63TU3 engine was developed.
This latest iteration of BMW's N63 engine series engine features several improvements over the previous N63 and N63TU engines, including increased power output and improved fuel efficiency.
The twin-turbocharged V8 at 4.4 liters displacement was retained but BMW addressed the cooling and timing chain issues.
The new cooling system is more efficient and effectively cools essential engine components, lowering the danger of overheating and engine failure.
The N63 engine's timing chain was prone to stretching and snapping, causing considerable engine damage.
BMW changed the timing chain of the N63TU3 engine to be more durable and resistant to stretching, boosting the engine's reliability and longevity.
The N63TU3 engine also has advancements in fuel injection and engine control.
BMW modified the fuel injectors and engine management system to enhance fuel economy, emissions, and overall engine performance.
Aside from these specific enhancements, BMW made several other upgrades to the N63TU engine to solve other reliability difficulties that existed in the N63.
Changes to the engine's vacuum pump, valve seals, and crankcase ventilation system are among the enhancements.
The N63TU3 engine features
The N63TU3 engine has outstanding features like:
Twin-scroll turbochargers that offer increased throttle response and quicker spool-up times
Valvetronic technology for accurate and quick engine valve management.
Direct injection for higher fuel economy and precise fuel supply
Variable camshaft control for increased engine performance and throttle response
An efficient cooling system helps maintain engine temperatures at ideal levels even when driving at high speeds.
High-pressure fuel system for higher fuel economy and precise fuel delivery
BMWs using the N63TU3 engine
The naming nomenclature for 50 series BMWs uses the N63 engine. This engine is not present among entry-level engines. It is available in the 5 series, 7 series, X5, X6, and other series.
2018– G14/G15/G16 M850i xDrive
2019– G11/G12 750i/750Li sDrive/xDrive
2020– G30/G31 M550i xDrive
2020– G05 X5 M50i
2020– G06 X6 M50i
2020– G07 X7 M50i
Most Reliable BMW Engines - M20 Engine
The M20 is another inline 6, to rave about. A compact and efficient engine that was first produced in 1970 making a commendable 16-year run in 3-Series and 5-Series chassis vehicles.
This engine powered the most reliable BMW 3 series. 
It had 4 variants each improving on specific customer pain points like displacement and fuel efficiency. They were the M20B20, M20B23, M20B25, and the M20B27. The combination of an inline 6-cylinder engine in a cast-iron block and an aluminum cylinder head resulted in a tried-and-true engine.
BMW M20 Engine Reliability
Speaking of reliability, we have to mention the legendary E30, one of the finest BMWs with a cult-like following. However, it is important to note that a BMW with this engine has done its lap of honor and needs extreme tender care.
That doesn't make it unreliable, in all fairness. But if you could go back in time to 30 years ago, this was a gem. It ranked among the luxury engines of that period. 
Today we have 3 series BMWs from the late 80s purring through life with a little preventive maintenance.
Vehicles that use the BMW M20 engine
The E12 520/6 and E21 320/6 were the first models to use the M20. Joining the list were these BMW chassis options:- 
E30 3 Series 320i 

E30 3 Series 323i 

E30 3 Series 325i

E21 3 Series 320/6

E28 5 Series 520i

E12 5 Series 520/6 

E34 5 Series 525i
This was a fine BMW engine, reliable and efficient. Running a vehicle with the M20 might be a mixed bag of emotions depending on the previous owner's maintenance regime but this is a solid motor.
Still on the Most Reliable BMW Engines
Before we wrap up this discussion there are common questions about BMW engines we should address. 
most reliable BMW 3 series
The BMW 3 Series has a reputation for overall reliability in the BMW lineup, but individual models within the range may vary in reliability. Among the various generations of the BMW 3 Series, the E90 generation (built from 2005 to 2013) is widely considered to be one of the most dependable.
It debuted an assortment of economical and long-lasting engines, as well as a high level of construction quality. However, it is crucial to note that reliability can also be affected by factors like as maintenance history, driving conditions, and vehicle care.
Thorough research and contacting recognized sources can assist you in determining the most dependable BMW 3 Series model for your individual demands.
best BMW 6 cylinder engine
BMW has manufactured several outstanding 6-cylinder engines over the years, making it difficult to pick one as the absolute finest.
The BMW inline-6 engine, known as the "B58," on the other hand, is highly recognized for its performance, smooth power delivery, and dependability. It is found in a number of BMW models, including the 340i, 540i, and X3 M40i.
The B58 engine delivers exceptional power output and efficiency by combining turbocharging, direct fuel injection, and intelligent engine control.
How can I extend the life of my BMW engine ?
There are several steps you can take to help extend the lifespan of your BMW engine:
Follow the manufacturer's recommended maintenance schedule for oil changes, filter replacements, and scheduled inspections. This guarantees that critical components are in good working order and enables early detection of potential problems.
Use high-quality engine oil, coolant, and other fluids that are approved by BMW. Check fluid levels on a regular basis and top them out as needed.
Proper Driving Habits: When the engine is cold, avoid aggressive driving and excessive revving. Allow the engine to warm up before putting it through its paces to prevent stress on internal components.
Cooling System Maintenance: Maintain the cooling system by checking coolant levels and inspecting hoses, belts, and the radiator on a regular basis. Overheating can severely damage the engine.
Timely Repairs: Address any engine problems as soon as possible. If you detect any unexpected noises, vibrations, or a decrease in performance, have a trained mechanic inspect your BMW to identify and resolve any potential problems.
Avoid Long Idle Times: Idling for extended periods of time can cause excessive wear on engine components. Avoid prolonged idling wherever possible, and turn off the engine when not needed.
Quality Fuel: Use high-quality fuel from reputable sources. Poor quality or contaminated fuel can affect engine performance and longevity.
Protective Driving: Keep an eye on the road conditions and avoid driving through deep water, potholes, or other dangers that could cause engine or component damage.
We have an in-depth guide on how to extend engine life..
That has been a deep dive in search of BMW's most reliable engine. As highlighted in this article, you can never go wrong with any straight 6 BMW engine. Additionally, any naturally aspirated engine should serve you well, but in this era of turbocharged engines, the straight 6 is an internal combustion unicorn. Hope you this guide helps you pick the most reliable BMW engine.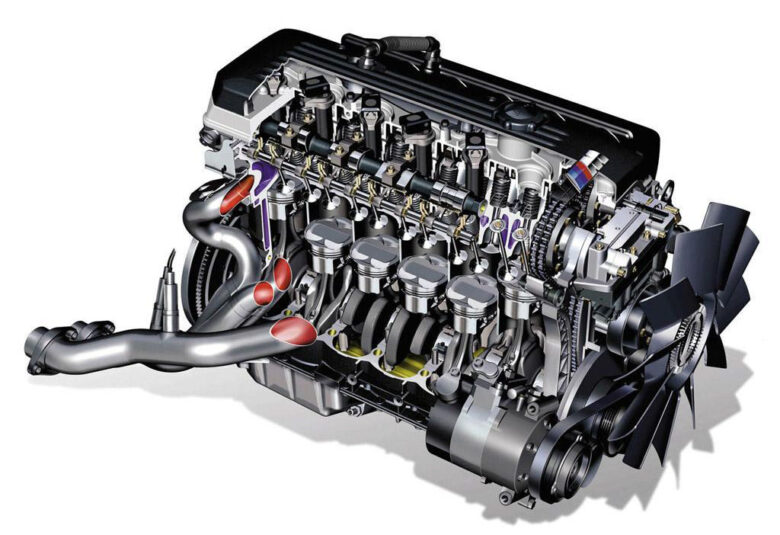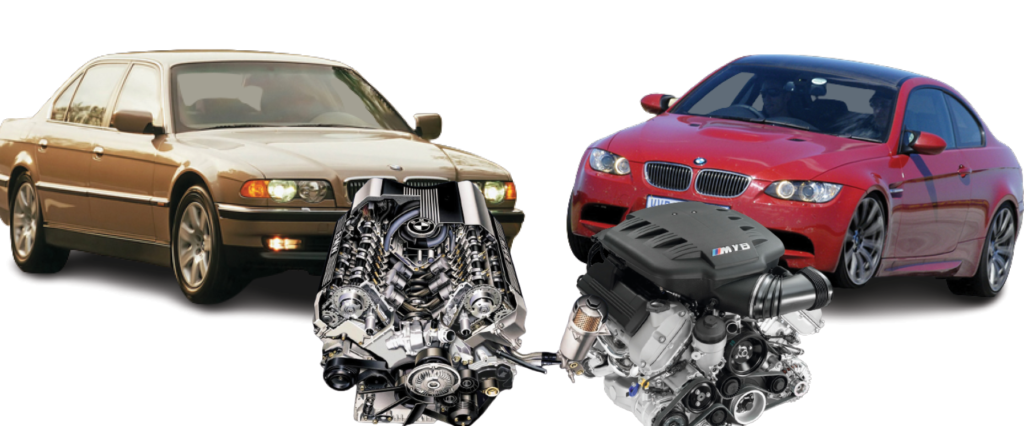 Most reliable BMW X5 engine