4 Most Reliable V6 Engines Sedans
What's the most reliable V6 engine?
In our analysis of reliable V6 engines sedans, we narrowed down on the 1MZ-FE, VR38DETT, BMW M50, and the Mercedes OM606.
For the record – power and reliability are important metrics in engine development and car sales success. For sedans, the 4 cylinders are classified as great entry-point engines. 
But it is the V6 that is the sweet spot for power and reliability between 4 cylinders and the mighty V8 powerplants.
Let's take a deep dive into the most reliable 6-cylinder engines.
Reliable V6 Engines Sedans - 1MZ-FE
This four-stroke V6 gasoline engine produced between 1993 – 2008 was an excellent build. Solid to a fault save for a few hiccups majorly blamed on users that we'll explore shortly. This is the engine underneath most reliable v6 cars.
The 1MZ-FE is a dual overhead cam cylinder head design in a light aluminum block.
For your understanding, Toyota has naming nomenclatures for various engines. The 1MZ-FE derived the code name as broken down below:-
    1 – First generation
    MZ – Engine family
    F – DOHC narrow-angle economy block
    E – Multi-point fuel injection (MFI)
Most notable 1MZ - FE Engine Specs
3.0-liter (2,994cc)

Four-stroke water-cooled,

Naturally aspirated

Manufacturer Engine lifespan estimate is at least 450,000 miles
1MZ-FE engine reliability
Users of this engine reported critical problems with engine sludge. The sludge was caused by less stringent maintenance routines that resulted in oil build-up in the intake manifolds and critical oil passage pipes leading to engine death if not detected early.  
The knock sensor that is responsible for alerting the user of impending failure was faulty and failed to issue advanced warnings. Before long blue smoke is coming from the tailpipe and you are losing acceleration. 
But for an engine that racks up more than 300,000 miles with someone who can keep up with basic engine care, this is hands down one of the most reliable engines from Toyota. A timely engine oil change is all you need.
What cars have the 1MZ-FE Engine?
As you scan the list below you might come across a car you love, or looking to buy. Unbreakable Toyota engines. Solid as a rock we say…
Toyota Camry (1993-2002)

Lexus RX300 1 (XU10) in 1998 – 2003.

Toyota Sienna (1997-2002)

Toyota Mark II Wagon X100 in 1997 – 2001

Toyota Highlander 1 (XU20) in 2000 – 2003

Toyota Avalon (1994-2004)

Toyota Estima 2 (XR30) in 2000 – 2005
Reliable V6 Engines Sedans - VR38DETT 3.8L V6
When you think about the Nissan R35 GT-R the first thought that comes to mind is power. The looks and the engine all sum up the power title. Thanks to the VR38DETT 3.8L engine, the Nissan GT-R is a tuner's favorite with torque only seen from V8 engines.
With a displacement of 3.8L (3,799cc) this twin-turbo DOHC V6 engine is another four-stroke reliable engine. Production started in 2007 and has continued to date.
And just like Toyota's naming standard, Nissan also has a code name for their engines. The VR38DETT is derived from
    VR – Engine Family
    38 – 3.8 Liter Displacement
    D – DOHC (Dual Overhead Camshafts)
    E – Multi-Point Fuel Injection
    TT – Twin-Turbocharged
VR38DETT engine reliability
With a service interval of 6000 miles, the engine will serve you without fail if you religiously service it. The engine is the least of your problems in vehicles carrying this engine. The performance doesn't come cheap because you are looking at constant brake and disc replacements, tires, and a thirsty rig that will happily gobble up insane gallons of gas to keep you happy. 
Tuning is impossible on most engines but the VR38DETT is easy to work on and being a near-perfect engineering masterpiece the possibilities are endless in making it more powerful as is every tuner's dream.
The flaws in this engine are unknown. The closest to over-engineering that Nissan ever got is seen in this engine. 
What cars have the VR38DETT V6 engine?
This engine powers only two models of Nissan:
Nissan GT-R (R35)

 2007

Nissan Juke-R (F15)

2012-2015
Reliable V6 Engines Sedans - BMW M50
As a straight 6 engine, the BMW M50 is the best BMW motor ever produced and also ranks among the most reliable engines.
We are looking at an engine that was in production between 1990 – 1996 and was the first BMW engine to have the VANOS system and also the first to go plastic on the intake manifold.
The M50 design incorporated the dual overhead camshaft(DOHC) to improve the air-fuel mixture's flow through the engine for better performance. 
Other notable features are the cast iron block and 24 valves with 4 valves per cylinder which improved fuel economy and ramped up the torque.
The most significant improvement from the M20 predecessor of this engine was replacing the timing belt with a timing chain. Although they may be less noisy as compared to timing chains, timing belts require frequent changes and constant inspection otherwise tear and wear can ruin an engine easily. 
Overall the M50 had a less complicated design and was much easier to work on and tweak for performance making this engine one of the most favorite drifters and tuners rig.
The M50 engine was produced in two displacements of 2.0 or 2.5 liters.
This engine has a few problems, luckily they aren't electrical.
Timing chain issues on high mileage vehicles

The water pump can crack due to the low quality of plastic used
Cars that have the BMW M50 engine
The M50 is used in the 3 series and 5 series BMW vehicles that were produced in the early 90s namely 
E30 325i 1989 – 1992

E36 320i 1992 – 1994

E34 520i 1990 – 1992

E34 525i 1992 – 1995
Reliable V6 Engines Sedans - Mercedes OM606 Diesel
This is the 2JZ equivalent in the Mercedes engines. Om606 reliability is legendary. The motor was built between 1993 and 2001. A fantastic engine that is built perfectly and runs flawlessly. 
In 1998 Mercedes launched one of the fastest diesel sedans based on this engine. Churning 174hp thanks to the turbocharged engine in the famous W210. The rave reviews were in plenty but we'll come back to the vehicles that have this engine.
Mercedes has the special code – OM – designated for the diesel engines in their inventory. 
The OM606 is an inline 6 engine with a cast iron block. Unlike most diesel engines this one didn't have a DPF installed. The Mercedes engineers opted for an aluminum cylinder head with a dual overhead camshaft. The engine has 4 valves per cylinder to make a total of 24 like most inline 6 engines and also a mechanical injection pump.
The 2996 cc displacement makes this a powerful engine that almost matches some SUVs in power.
Cars that have the OM606 engine
Earlier we mentioned the W210 300D as one of the cars that ran on the OM606. There were more including the iconic Mercedes Benz W124 – 300D made between 1993 and 1995.
Mercedes would later add the W210 – 300 DT, the W140 – 300D, and the W463 – 300 GTD as models that ran on the OM606. To date, you won't go wrong if you pick any of these machines.
Reliable V6 Engines Sedans: Frequently Asked Questions
Which are the best affordable v6 cars used in 2023?
Honda Accord: One of the best v6 sedans with a powerful and efficient V6 engine
Ford Mustang: An iconic sports car powered by V6 engine at a relatively affordable price point also one of the best used v6 sedans.
Chevrolet Camaro: One of the best-used v6 sedans. A classic American muscle car with a V6 engine that ensures a thrilling driving experience
Nissan Maxima: A midsize sedan powered by a potent V6 engine. One of the best v6 cars under 10k for the used cars category.
Hyundai Genesis G70: A luxury compact sedan powered by a V6 engine at a more affordable price point compared to some competitors in its segment.
These 4 engines have stood the test of time and for a sedan running a V6 engine, you cannot look any further. These are some of the most reliable V6 engines in the sedan category.
What is the most reliable v6 engine? We leave that for you to decide but we hope you got great insights on your V6 engine ownership journey.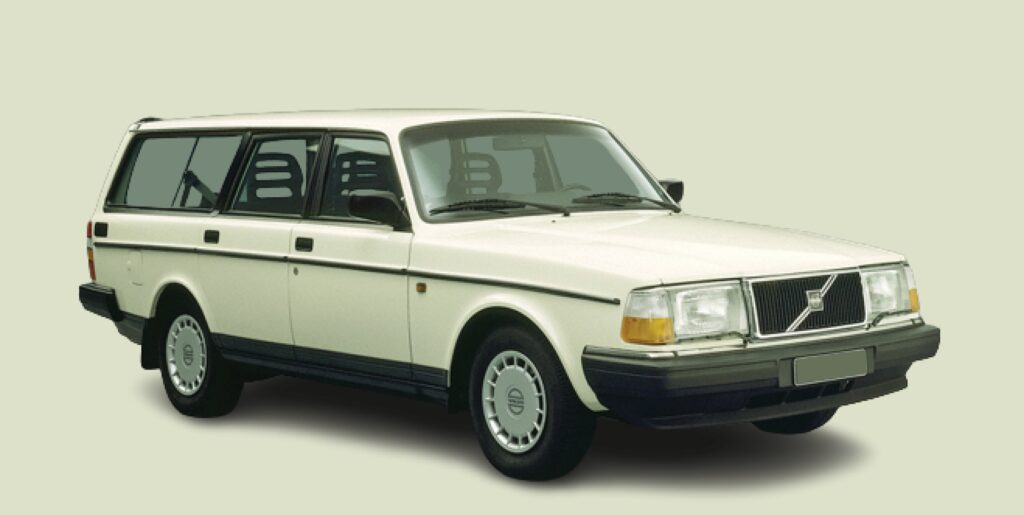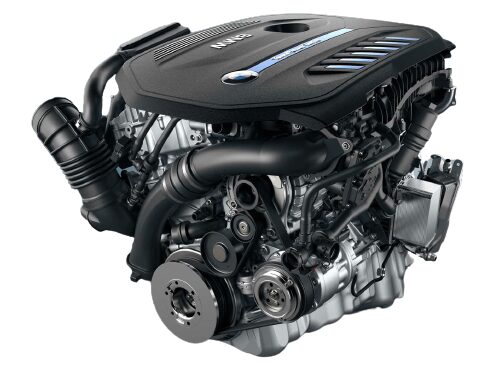 Most Reliable BMW Engines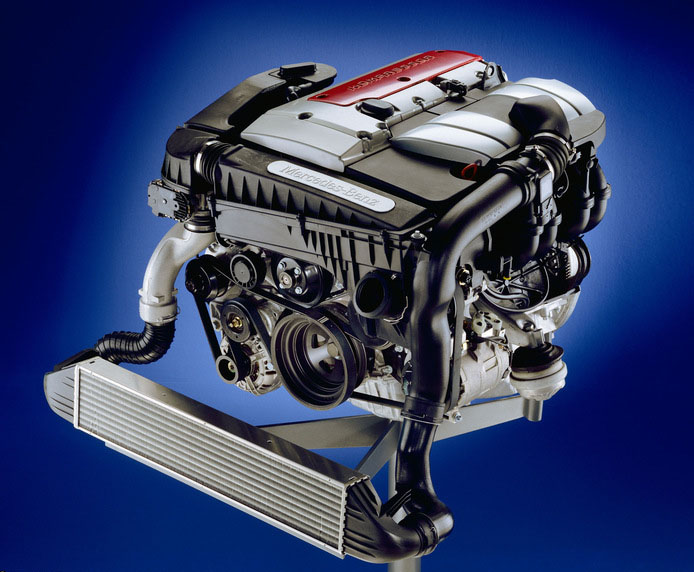 Most Reliable Mercedes Engines​