land rover engine Problems and Fixes
Motorcrux.com is a participant in the Amazon Services LLC Associates Program, an affiliate advertising program designed to provide a means for sites to earn advertising fees by advertising and linking to www.amazon.com
Engine problems with Land Rovers are unavoidable. Understanding the pitfalls will save you both time and money. As a result, we've compiled a list of common Land Rover engine problems to help you get the most out of your ownership experience.
We start by identifying the typical issues that are present in the majority of Land Rover engines. After that, we can discuss potential fixes and solutions for specific model problems.
Most common land rover engine Problems
Loss of Power
Diesel engines frequently have this issue, which is indicative of clogged DPF or EGR valves. Similar issues are brought on by split intercooler pipes. You should also notice significant black smoke, low boost, and power loss.
2. Cooling system
The coolant expansion tank in several Land Rovers can end up with failed O-ring seals, resulting in leaks. This causes overheating, and coolant leaks into the gearbox.
3. Head Gasket Failure 
Land Rovers are also prone to head gasket failure. This was especially problematic on Discovery models produced between 1989 and 2004, but it's still something to be aware of. When head gaskets break, issues like oil or coolant loss become commonplace. If not corrected promptly, it can result in more significant engine damage.
4. Oil Leaks
Land Rovers are notorious for leaking oil, with some leaking at extremely low mileage and others leaking after 100,000 miles. These leaks are frequently seen in oil cooler lines and valve cover gaskets.
5. Water pump leak
A critical component that is part of the car's cooling system and helps to keep the engine cool by providing a constant supply of cooling water. A vast majority of owners report this problem in some engines that are under 50k miles.
6. Timing chain – Most Land rover engines often have failed timing chains. Typically, a high-mileage engine will call for timing chain replacement. But in rare cases, timing chains have failed after extensive or skipped oil changes that put a strain on the timing chain as the oil sludge presents added resistance. Change your oil faithfully to avoid this mishap for newer engines.
7. Cracked EGR valves – tear and wear, or a split in the intercooler hoses. This leads to vacuum leaks causing poor air and fuel mix that affects the engine's performance
Some of the problems highlighted above are fixable at home – as long as you can easily diagnose them. Similarly, some are associated with specific models. Incase you are wondering – Yes – we have reliable land rover engines.
Hence, we are going to look at common Land Rover engine problems as reported on specific models.
Land Rover Engine problems - Land Rover Freelander
The Freelander was built in four variations, namely:
1.8-litre I4 Rover K-Series petrol (1997–2006), 

2.0-litre I4 Rover L-series diesel (1997–2000), 

2.0-liter I4 BMW M47 diesel (2001–2006), code-named 'Td4'

2.5-litre V6 Rover KV6 Engine petrol (2001–2006)
The 2-liter TD4 was exceedingly problematic, as with most Land Rover engines made by BMW. The most obvious problem was coolant leakage.
The fuel pump in this vehicle is prone to failure, resulting in erratic ignition and engine starts. The best solution is to replace the fuel pump at the first sign of failure, such as a failed start.
Other common Freelander model issues include engine noise caused by cracked intake manifold doors and coolant seeping from the thermostat housing.
Land Rover Engine problems - The Land Rover Discovery
The Discovery Series has always been a blend of durability and luxury, starting with the 1989–1998 production of the Discovery I.  These adaptable SUVs are powered by variously sized engines that exhibit the distinctive traits of Land Rover. At the same time, several engines have had issues.
The 200Tdi turbodiesel inline-4 engine was fantastic, but it had faults like burning excessive oil, which in turn resulted in burnt pistons. Discovery engines in the models made between 1995 and 1998 also had leaky head gaskets
The TD5 engine was considered to be an improvement over the Discovery 1 TDI engine, but a ton of problems appeared with this new engine.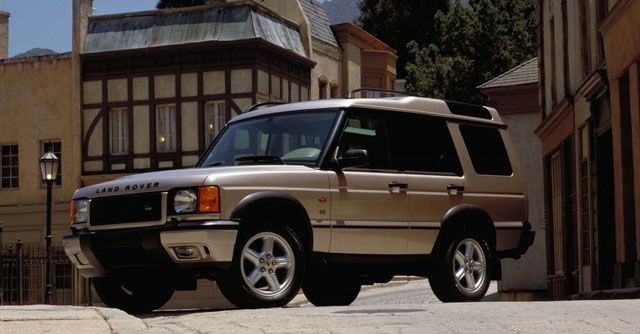 Top among the TD5 engine problems include:- 
Head Gasket Failure – characterized by excessive engine heat, white exhaust smoke, low coolant levels, and radiator and coolant reservoir bubbling noises
Turbocharger Overboosting – Your engine is very likely over-boosting if you experience brief power drops under specific loads and RPM ranges followed by gains.
Oil pump failure – Regular oil changes using high-quality oil are one of the preventative measures. The majority of oil pump failures are often caused by sludge accumulation in the pan and injection into the pump. preventing the sludge in the first place requires getting the engine hot enough to burn off the moisture in the motor.
Discovery LR3 TDV6 and V8 Engine problems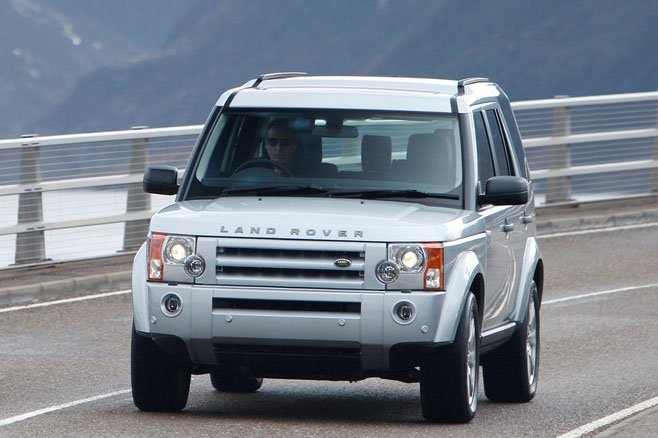 The 3rd generation discovery series was a breath of fresh air. Boasting power, looks, and everything off-road drivers yearned for. Underneath the hood are three variations of engines in the:-
2.7 L AJD V6-T (diesel)

4.0 L Ford Cologne V6 (petrol)

4.4 L AJ41 V8 (petrol)
Petrol engines have fewer problems. Leaving the 2.7-liter TDV6 to shoulder a load of problems Yet it is the most preferred engine specification in this series. Let's delve more deeply into the faults this engine has.
Common problems for the 2.7L TDV6 Diesel engine include:-
Seized or broken crankshaft – Characterized by a knocking or tapping sound from the engine.
Broken oil pump casing

that causes the timing belt to break off. It is advisable that when replacing the timing belt also replace the oil pump casing

Engine oil leak

– Crankshaft main bearing carriers may cause engine oil leak on Land Rover LR3
Failed Turbocharger – Symptoms include blue smoke at start-up and acceleration or a whining sound from the engine that can be accompanied by a check engine light and in some cases, the car goes into limp mode.
Land Rover Engine problems - The Range Rover
Between 1969 and 1996, the first-generation Range Rover was released, and with this model came the famous Rover 8 engine.
The winning characteristics of the Range Rover Classic can be attributed to the Rover 8 engine. If you were to acquire a Range Rover Classic today, the engine would still be in top condition.
The second-generation Range Rover P38 engine, which replaced the Rover V8 engine with a 2.5-liter BMW six-cylinder turbo-diesel with a Bosch injection pump, was released in 1995. Although the 2.5-liter BMW M51 diesel was problematic, the P38 retained the Rover V8 engines for the petrol models.
The BMW M51 Diesel problems in the P38 include:-
Engine overheating as a result of the idler pulley's poor material quality
Glow plug design flaws and a stretched timing chain are both potential causes of hot start issues, which results in incorrect fuel injection timing.
A faulty thermostat causes the engine to fail to start when it is cold because the thermostat is stuck open or is not reading the temperature at all.
In 2001, the third generation Range Rover, dubbed the L322, had Jaguar's AJ-V8 engines and the V8 BMW M62 engine. While Jaguar's AJ-V8 engines were more reliable, it was the M62 engines that presented problems for owners.
The petrol engines were prone to:- 
Oil leaks
Coolant leaks
Vanos system failure in the 4.4 V8 from BMW
Cooling system issues
Diesel Engines also had problems with:-
Split intercooler hoses in the 3.6L TDV8
Failed injectors
Failed Turbochargers
Glow plugs
EGR valve splits and failures
DPF filter clogs
Intercooler hoses split and failure
Failed alternator
Even though diesel engines had a wider list of issues than their petrol counterparts, these issues began to manifest after at least 100,000 kilometers of use. These issues are more obvious in petrol engines, where you may experience them before 50000 km.
land rover engine problems - wrap up
In conclusion, strict service history and preemptive maintenance will shield you from most of the problems discussed here. Interestingly, most are fluid-related and here are our recommendations:- 
Engine Oil – Oil change recommended for vehicles used on short distances 10,000km/6213miles. 15000/9320 miles intervals for vehicles used on long journeys
Automatic transmission oil –

Change after 60k kilometers or 37k miles

Differential and transfer case oil –

Change after 90,000km

Brake fluid& coolant –

Change after every 2 years

For petrol engines –

Change spark plugs after 60,000km/37k miles

Fuel filter –

Every 2 years
Hoping this compilation helps you identify and understand Land Rover engine problems better.
Always ensure you do a pre-purchase inspection performed by a qualified mechanic to ensure that the vehicle is in good working order, and make sure you have an emergency repair fund set aside. Also, ensure you purchase a reliable OBD scanner like the iCarsoft Professional Multi-System Auto Diagnostic Tool LR V2.0 comes in handy in reading codes and possible diagnosis thanks to the internet.
More related articles on Land Rover engines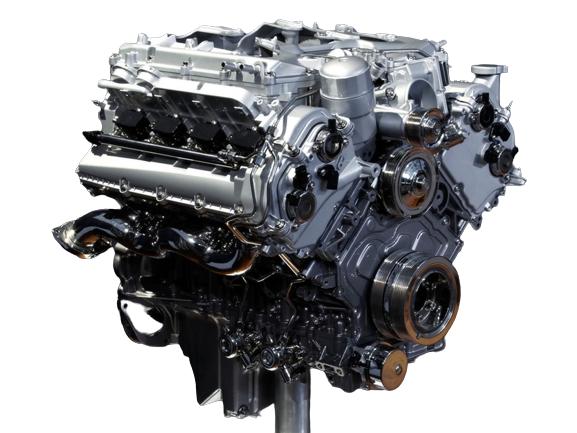 Reliable Land Rover Engines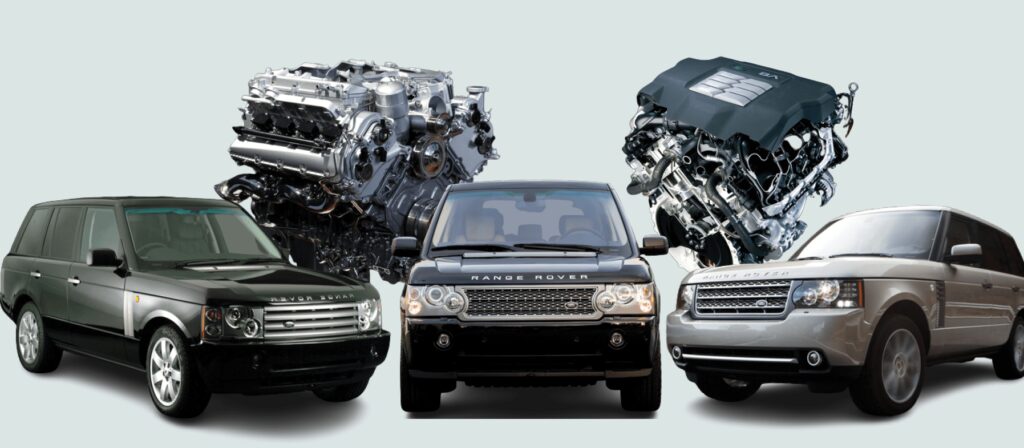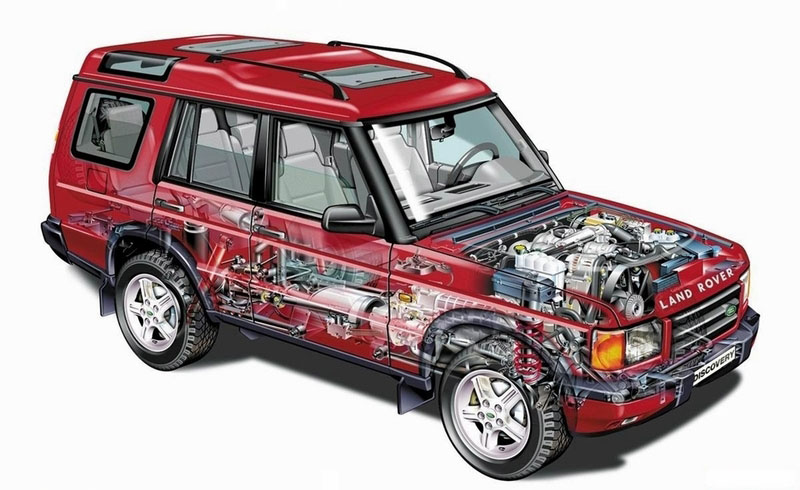 Land Rover engines to avoid