The Blacklist: Land Rover engines to avoid
Motorcrux.com is a participant in the Amazon Services LLC Associates Program, an affiliate advertising program designed to provide a means for sites to earn advertising fees by advertising and linking to www.amazon.com
The Land rover brand gets a lot of rap for unreliability. But, this hasn't kept used land rover fans from the luxury and prestige that's the hallmark of Land Rover.  There are reliable Land Rover engines for brand loyalists and adventure seekers.
However, to some used and new Land Rover owners in the categories of Defenders, Land Rovers, and Range Rover models, reliability is a strange subject.
To help you endure or avoid this bad experience we have this compilation of the 4 Land Rover and Range Rover engines to avoid. 
For context, Land Rover has produced excellent vehicles since 1978. Ownership changes in the parent company led to radical changes in the Rover products. That's because research and development plus production became an outsider affair. We'll let you in on a little secret on range rover years to avoid, keep reading.
Outsiders include BMW, Ford, Jaguar, and Tata. They all have owned the Land Rover brand over various periods. 
Land Rover first switched ownership to BMW in 1994. Range Rovers and Land Rovers produced during this period carried BMW engines until the year 2000 when Ford became the new owner of Land Rover. 
Ford oversaw innovations and changes to the brand until 2007 when Tata expressed interest in Land Rover. Tata has since maintained ownership of Land Rover to date.
Despite being solid vehicles, the reputation was ruined with the development of vehicles with loads of problems. 
The worst engines were produced during the BMW era. It is advisable to stay away from any Land Rover models produced between 1994 and 2000.
What are the Range Rover engines and years to avoid?
Let's get into it…
Used Range Rovers and Land Rovers are the highlights of this article. We picked the top 4 engines to discuss and we begin with the…
Land Rover Engines To Avoid - TD5 Engine
TD5 Engine in the Discovery 2
This was a 2.5-liter engine mated to a 5-speed transmission made between 1998 to 2007. It was turbocharged and also a 5-cylinder rig. Models running this engine include the Defender and Discovery II commonly referred to as the Disco II in the years above.
land rover td5 engine problems
Some of the problems in this engine include:-
Failed fuel regulators that resulted in frequent fuel leaks
Crank positioning sensor failure that led to rough idling and problems with engine start
Cylinder head cracks and cylinder liner issues
Cooling issues
Head gasket failures
Oil pump failure
Land Rover Engines To Avoid - TD6 Engine
This 2.9L 6.0 TD6 Diesel engine was produced in 2002. Despite Ford taking over ownership of the mother brand, this engine had BMW written all over it. Being a small engine that was similar to the BMW X5 rig, the problems that erupted resulted in the engine being phased out in 2005 – 2006.
It was a turbocharged engine to power this huge SUV – the first generation Range Rover L322, a sibling to the P38 Range Rover. 
This engine was also mated to a 5-speed transmission and like the TD5 a 5-cylinder engine that was a pain to own.

Some of the Range Rover td6 engine problems you should expect include:-
Turbo failures – Caused by exhaust gases recirculating and thus contaminating the engine oil. This also led to bearings in the turbocharger breaking. It's recommended that you do oil changes at the recommended intervals or earlier
Venos problems  – BMW invented the Venos system for engine variable valve timing for enhanced performance. Usually, the crankshaft spins gears and in turn, the cams control timing in older vehicles but BMW decided to automate the process. Like any other computer system glitches is the order of the day for earlier engines using this technology. The TD6 used the Venos system creating constant issues.  

Timing chain and timing guide problems 

Broken crankshaft

Stressed engine due to capacity of the engine versus the size of the vehicle it powers.
Land Rover engines to avoid - 3.6L TDV8 Range Rover Engine
The 3.6 twin-turbo-diesel TDV8 engine was produced for the Range Rover Sport and Range Rover Vogue. It is a fantastic engine when owners are good in motor TLC (tender love and care). But you should expect issues such as a snapped con rod resulting in an engine block hole. That is a catastrophe since you don't get warning signals until the engine seizes to a halt and you pop the hood to the shocking discovery. 
In this engine, the intercooler hoses are prone to fail by cracking and splitting up. It's recommended to change them otherwise heating issues may persist. 
More problems with the 3.6L TDV8 Engine include:-
Turbo failures 
EGR failure
Coolant leaks
Cracked intake manifold
Land Rover engines to avoid - JLR 5.0L Supercharged V8 Engine
The entry of the full-size Range Rover as the L322 model in 2001 was exciting. But the fact that it was an upgrade from the 4.2 Litre Jaguar Supercharged engine meant skepticism was still high.  The predecessor of the 5.0 supercharged V8 had timing chain and timing chain tension issues. Though powerful, this engine inherited the timing chain problems with added issues.
range rover 5.0 supercharged problems
While Range Rover fans adore this engine for its performance, it is plagued by a slew of issues.
One of the most common problems with this rig is misfiring, which causes power loss. Misfiring can be caused by faulty fuel injectors, faulty spark plugs, or a malfunctioning engine control module.
Stalling is another issue that occurs when the engine abruptly stops running, either at idle or while driving. It is caused by a faulty fuel pump, a clogged fuel filter, or a faulty throttle body.
At times you might encounter total engine failure which can be caused by overheating, low oil pressure, or a timing chain failure.
You might also experience: –
Oil leaks related to worn-out gaskets and seals which are replaceable

Coolants leaks

Alternator failure

Water pump failure

Injector failures
Not all Range Rover 5.0 supercharged engines have the aforementioned issues. If you're lucky, you might avoid some issues while running into others.
Always ensure you do a pre-purchase inspection performed by a qualified mechanic to ensure that the vehicle is in good working order, and make sure you have an emergency repair fund set aside. Also, ensure you purchase a reliable OBD scanner like theiCarsoft Professional Multi-System Auto Diagnostic Tool LR V2.0 comes in handy in reading codes and possible diagnosis thanks to the internet.
Before buying a Range Rover or Land Rover it is important to check all the issues highlighted here depending on the engine. Hope this article sheds light on the fact that not all Range Rovers are lemons. 
When you avoid the engines highlighted above you are one step away from enjoying your Land Rover/Range Rover. 
We haven't captured all the land rover engines to avoid hence this list will keep growing. Look out for subsequent updates.
More articles on Land Rover engines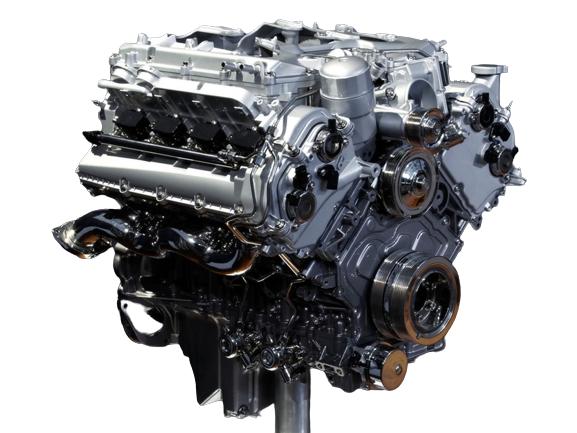 Reliable Land Rover Engines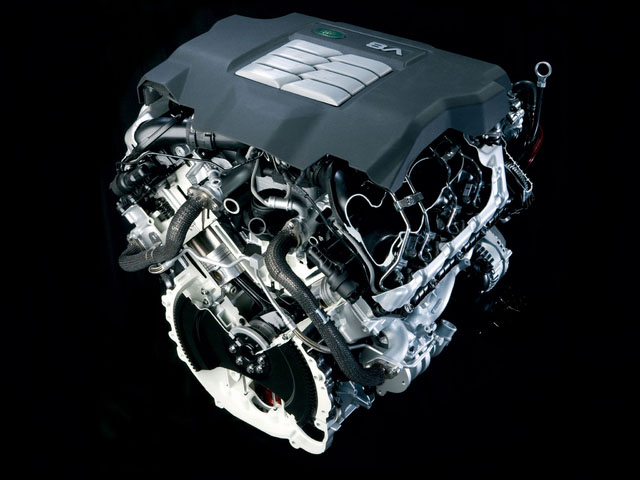 Land rover engine Problems