Best L322 Engines: Don't Settle for a Limp Land Rover
Motorcrux.com is a participant in the Amazon Services LLC Associates Program, an affiliate advertising program designed to provide a means for sites to earn advertising fees by advertising and linking to www.amazon.com
Range Rovers evoke a sense of raw power, luxury, and refinement all rolled into one.
Today's topic is about the Range Rover L322 best engine. After the Rover 8 and P38, this is the third generation, Range Rover.
Pundits and enthusiasts are almost unanimous in their assessment that the L322 is the best Range Rover. Some people may prefer the L405 as the successor to the L322. However, old is gold.
These engines, from the rumble of V8s to the whistle of turbo diesel, have propelled the iconic SUV to the pinnacle of luxury off-road driving.
What L322 engine is the greatest, though? Is it the powerful V8, with its effortlessly smooth acceleration, performance, and maintenance?
Or is it the economical diesel, with its powerful low-end torque and outstanding fuel efficiency?
So grab a seatbelt and prepare to travel with us as we explore the top L322 Range Rover engines. We'll go over the advantages and disadvantages of each engine so you can choose your next luxury SUV with knowledge.
The Range Rover brand has changed hands in ownership among three major car manufacturers since 2000, and that has a great influence on the overall reliability ratings. From the BMW era to the Jaguar era, it is important to verify the year of manufacture as you choose your L322. 
Which is the best L322 engine?
Best L322 engine from the BMW ERA
A 4.4-liter V8 engine and a 3.0-liter diesel engine were the Range Rover's two powertrain choices from 2002 and 2006 while it was manufactured by BMW.
The most popular engine option was the 4.4-liter V8 engine from BMW. Compared to the 4.6-liter V8 engine of the previous model, it was a major upgrade.
At 282 horsepower and 325 lb-ft of torque, the new engine was both more potent and more fuel-efficient. An automated transmission with five speeds was connected to the engine.
There were just a few markets where the 3.0 liter BMW M57 diesel engine was accessible, mostly in Europe. It had a turbocharged diesel engine that was capable of 288 lb-ft of torque and 174 horsepower.
The diesel engine was more fuel efficient than the gasoline engine, making it a popular choice in markets with less stringent emission controls.
Both engines were capable both on and off the road, with impressive acceleration and towing capacities. The gasoline engine, on the other hand, was more refined, whereas the diesel engine was more efficient and provided more low-end torque.
The BMW M62 4.4 V8 engine, which was available in the North American market, will be the focus of this article. The BMW M57 was available in Europe, but it was plagued by issues.
The 4.4-liter V8 engine used in the M62B44TU generates 282 hp and 324 lb-ft of torque. The design of the M62B44TU engine is one of its most important characteristics.
This engine's aluminum cylinder heads and block contribute to weight reduction and performance enhancement.
 It has a crankshaft made of forged steel, which is tougher and more capable of withstanding heavier loads than a crankshaft made of cast iron.
A variety of cutting-edge technology is also included in the M62B44TU engine to boost performance and fuel efficiency.
For a more precise throttle response, it has an electronic throttle control system. It also has a variable-length intake manifold, which aids in the optimization of airflow into the engine at various RPM ranges.
This engine has four valves per cylinder and a double overhead camshaft (DOHC) design.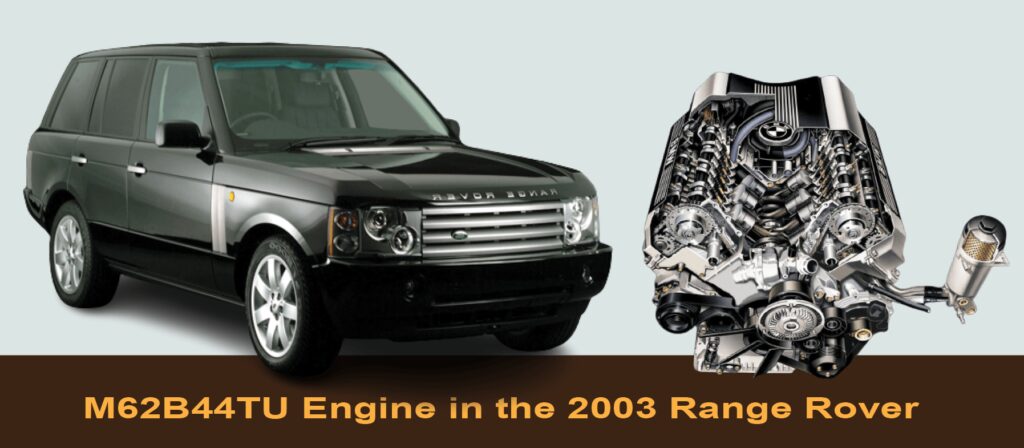 Some unique features of the M62B44TU engine include:
Double-VANOS technology for better performance and fuel efficiency 

Aluminum block and cylinder heads reduce the overall weight of the engine and also improve fuel economy.

High-pressure fuel injection which delivers fuel at a pressure of up to 50 bar, resulting in improved fuel efficiency and reduced emissions.

Air-to-air intercooler to help cool the intake air and increase the density of the air going into the engine, resulting in improved power and torque output.

Drive-by-wire throttle uses electronic sensors and actuators to control the throttle opening, resulting in more precise and responsive throttle control.
M62B44TU Engine Reliability
The L322's 4.4-liter V8 engine is strong and effective, and the M62B44TU maintains that performance. Yet, questions regarding its reliability have hindered its appeal.
It is easy for the M62B44TU engine to leak oil. In most instances, replacing the gaskets and seals will resolve this problem.
Timing chain issues are another frequent M62B44TU motor problem. This engine's timing chain guides have a fundamental design defect that causes them to always fail after a given amount of use. 
The timing chain may jump or even shatter as a result of the plastic timing chain guides breaking or wearing down over time, seriously damaging the engine.
This engine also has cooling system problems, which can lead to overheating if not addressed. The cooling system's plastic components can become brittle and crack over time, resulting in leaks and overheating. Because the entire cooling system may need to be replaced, this can be an expensive repair.
The Vanos system also fails, which could result in costly repairs.
If you're thinking about getting a Range Rover with the M62B44TU engine, you should think about your needs and priorities first. Because the problems might crush your budget. 
The key question is, how substantial is your maintenance budget?
Once you've had a pre-purchase inspection performed by a qualified mechanic to ensure that the vehicle is in good working order, make sure you have an emergency repair fund set aside. Also, ensure you purchase a reliable OBD scanner like the iCarsoft Professional Multi-System Auto Diagnostic Tool LR V2.0  comes in handy in reading codes and possible diagnosis thanks to the internet
Aside from the thirsty engine, you may have to pay for repairs such as timing chain replacement or an engine rebuild. While operational, it is a fantastic engine.
Is this the best L322 Engine? Our verdict is…
Best L322 engine from the FORD & JAGUAR ERA
During the Ford / Jaguar era (2005 and later), the L322 Range Rover was available with a variety of engines to meet a variety of needs and preferences. The power, fuel efficiency, and overall performance of these engines varied.
Let us divide them into gasoline and diesel variants…
In 2006, this turbocharged diesel engine was introduced. It was the most powerful engine in the lineup at the time, with 268 horsepower and 472 lb-ft of torque. It was mated to a six-speed automatic transmission and provided excellent fuel economy, making it an excellent choice for long-distance driving or towing.
The TD6 3.6 diesel has EGR issues, which are more common in less active engines. Periodic use on long-distance journeys may reduce the likelihood of EGR issues. The turbochargers are the weakest link in this engine and fail more frequently, making it a lemon to pass our reliability test.
The 4.4-liter TDV8 engine, which was a Jaguar AJ-V8 engine, was one of the most popular engines in the L322 Range Rover during this period. It was paired with an eight-speed automatic transmission that provided excellent acceleration and towing capabilities. We'll return to this engine for more information… Please bear with me for a moment.
4.2-liter AJ-V8 Supercharged
The 4.2-liter supercharged V8 engine, which was introduced in 2006, was another engine option in the L322 Range Rover during this period. This engine produced 400 horsepower and 420 pound-feet of torque, making it one of the most powerful engines on the market at the time. It was also paired with a six-speed automatic transmission and provided excellent acceleration and handling.
The supercharged 4.2-liter L322 Jaguar AJ-V8) engine was indeed powerful. There were fewer issues with this engine. Despite the poor fuel economy, you could have a less stressful ownership experience.
Is this the best L322 engine? Well, we recommend purchasing this engine with caution.
5.0-liter AJ133 Supercharged
In addition to these engine options, the L322 Range Rover had a 5.0-liter V8 engine AJ133, which was introduced in 2009. This engine produced 375 horsepower and 375 pound-feet of torque when coupled with a six-speed automatic transmission.
Smooth and effortless acceleration, combined with excellent handling, make it an excellent choice for those looking for a powerful yet refined driving experience.
In the early 2000s, the 5.0L L322 AJ133 supercharged engine was the most powerful engine ever fitted to a Range Rover. The 500-horsepower supercharged V8 was pure torque. However, for a petrol-powered rig, fuel consumption is excessive, and we also have timing chain issues caused by faulty guides.
Is this the best L322 engine? The verdict on this one might sound harsh but…
We have saved the best for last in the L322 engine options from the Jaguar era.
The L322 TDV8 4.4L ( Jaguar AJ-V8 engine) is a strong and dependable diesel. This engine is a V8 that produces 313 horsepower and 700 Newton meters of torque. The ZF 8HP70 transmission is the engine's best feature.
The transmission is flawless.
However, the debate over the core engine continues. It has a variable geometry turbocharger and a sophisticated common-rail fuel injection system.
This engine is extremely fuel efficient, which is significant for such a large engine. For comparison, city driving averages 15-17 miles per gallon (mpg), while highway driving averages 20-22 mpg.
Some of the notable features of this engine include:
Variable Geometry Turbocharger to increase its power output and improve its fuel economy. 

Advanced Common-Rail Fuel Injection System to deliver fuel to the engine more efficiently, resulting in better fuel economy 

Dual Overhead Camshaft Design

The engine is paired with an 8-speed automatic transmission that provides smooth and responsive shifts.
L322 4.4 TDV8 reliability
In comparison to the 3.6L TDV8 engine, the 4.4L is a more refined beast, and the 8-speed transmission is the winning combination.
The L322 TDV8 engine's dependability is determined by how well it is maintained and driven. This engine is dependable and should last for many years if properly cared for and maintained.
However, the problems with the TDV8 engine begin with the fuel system. Because of wear and tear, the fuel injectors and high-pressure fuel pumps can fail catastrophically. Typically, the pump will need to be replaced after 100,000 miles.
 Fuel injectors may fail as a result of contaminated fuel, which clogs the nozzles and reduces or eliminates fuel flow to the engine.
If you can pay attention to fuel quality and avoid driving on a nearly empty tank, you should be able to avoid damaging your fuel system if the engine has not yet reached 100,000 miles.
Fuel system problems will be characterized by poor fuel economy and sluggish engine performance. Regrettably, the repairs are quite costly.
Overheating can occur if the cooling system experiences problems with the thermostat, radiator, or water pump. Check for coolant leaks as a preventive measure; leaks indicate worn seals that should be replaced right away.
Nonetheless, this L322 engine has the fewest issues and is a joy to drive and own in the right hands.
Is this the best L322 engine? Yes indeed!

Choosing the best L322 engine is a difficult task, but we hope that our guide has given you useful information and aided in limiting your selections.
The best engine is ultimately determined by your tastes and driving style.
To make an informed choice, conduct knowledgeable research, go on test drives, and speak with professionals. We hope you have a happy and safe journey on your Land Rover adventures, no matter what engine you choose!
More articles on Land Rover engines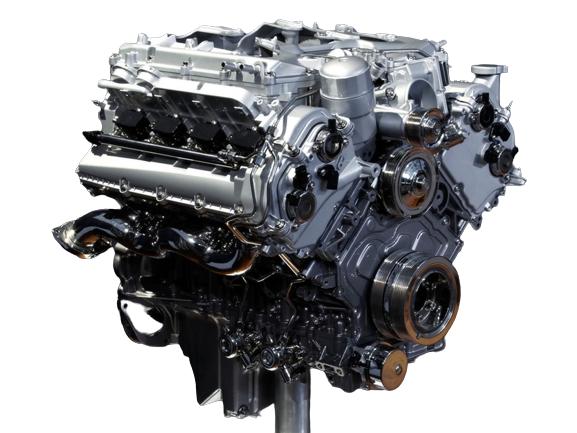 Reliable Land Rover Engines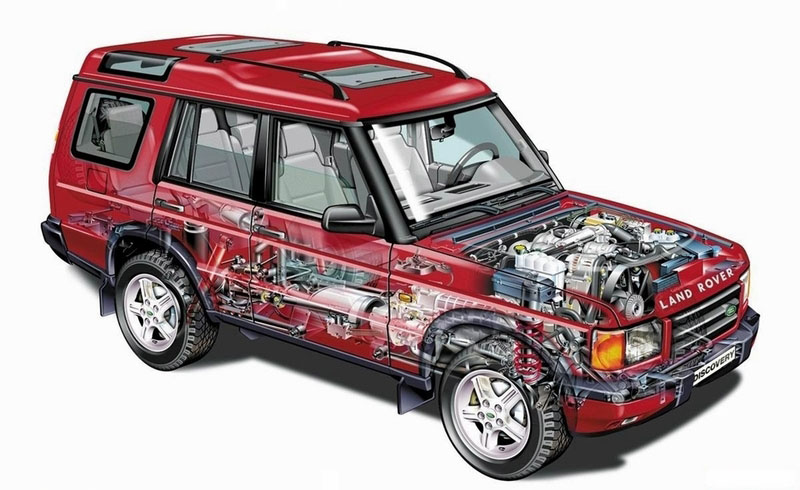 Land Rover engines to avoid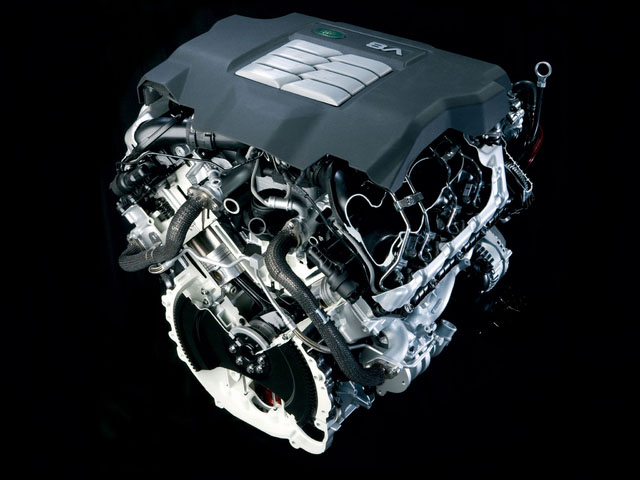 Land rover engine Problems